Samsung purported to reveal new Galaxy smartphones with flexible screens at MWC 2017
12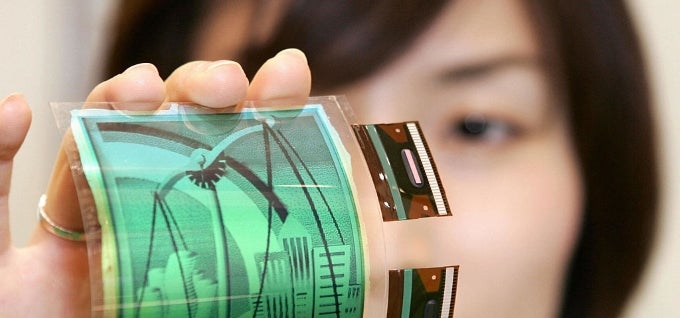 Flexible OLED screens will be en vogue next year.
Citing "people familiar with the matter," Bloomberg reports that Samsung will announce a pair of smartphones with bendable displays in early 2017, possibly during next year's MWC conference in Barcelona (Feb 27 - Mar 2). The first is said to wield a 5-inch display in handset mode, which extends to 8 inches by diagonal and can be used as a tablet. This could be a book-like tablet whose screen "pages" fold up against one another. The other will feature a screen that literally folds in half, similar to a cosmetics compact box. Previously, we have seen patent sketches of this device, allegedly code-named 'Project Valley'.
The smartphones probably won't be part of Samsung's flagship Galaxy S series, rather they could form a new Galaxy X series. They have flexible organic light-emitting diode (OLED) displays, with 4K resolution rumored for at least one of the new devices. According to IBK analyst Lee Seung Woo, the company had to ensure that the thin, flexible transparent plastic substrates that hold the OLED layer are also durable enough.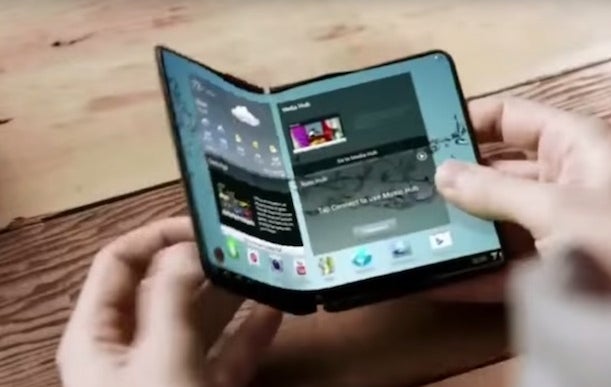 A flexible phone concept by Samsung.
But there's still the challenge of coming up with an user interface that takes proper advantage of the smartphones' unique form factor. Last year, Samsung was granted a patent for virtual buttons placed near the edge of a touchscreen. The so-called "sensor pads" can be mapped to different functions, for example allowing buttons on the side of the phone that don't occupy physical space around the screen.
Samsung isn't the only prolific smartphone maker flexing its screens. Rival LG apparently cracked the bending display code at the beginning of 2016, and is mulling commercial applications for its plastic OLED screens. Additionally, Apple which is being supplied with OLED displays from both companies is also experimenting with the technology for the 2018 iPhone, said to introduce a significant redesign alongside its cutting-edge features.
ALSO READ
Recommended Stories