Samsung presents five new color options for the Galaxy S4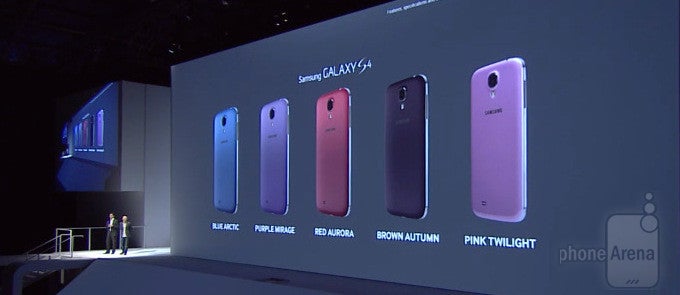 An announcement that wasn't quite as grand as these three was that of the five new colors, in which the Samsung Galaxy S4 smartphone will be made available soon. These include Blue Arctic, Purple Mirage, Red Aurora, Brown Autumn, and Pink Twilight, the latter of which ladies are probably going to like a lot.
At this time there is no word as to when these new colors for the Samsung Galaxy S4 will be released, but we hope that they'll be out in a timely manner. Which one do you find most attractive?
source: Samsung