Samsung patent application suggests future phones will hear whispered speech better
9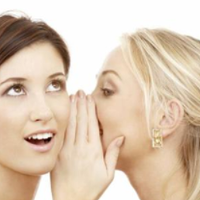 Samsung has filed an application in Korea for a patent on a method to help smartphones better understand whispered speech. While the patent doesn't involve the actual technology that a phone would use to recognize a whisper, it does delve into the system that would be used to activate such a mode on a device.
The phone would be able to understand that a sharp decrease in volume has taken place, while at the same time the user would make a gesture on or near the device's screen. Based on an illustration that accompanied the filing, one of the gestures would involve the user cupping his mouth with his hand as though he/she was whispering in the ear of another person. For those who use their handset to discuss discreet matters, this might come in handy.
"Whisper method and apparatus for recognizing speech are disclosed. The step: step: of recognizing clearly the volume change through the second sensor and the step of activating the whisper voice recognition mode based on the whisper action and volume change of the user."-Samsung patent application, KIPRIS
The filing was made with KIPRIS (Korean Intellectual Property Office) on July 16th, 2014, and the exact title of the application is "Method And Apparatus For Recognizing Whispered Voice." And no, we don't expect this technology to show up in the
Samsung Galaxy S7
.
source:
KIPRIS
via
GalaxyClub.nl
(
translated
)