Microsoft sues Samsung for not living up to terms of a cross-licensing pact
99+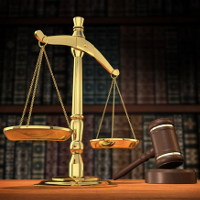 Today, Microsoft filed a lawsuit against Samsung in the U.S. District Court, Southern District of New York. Microsoft is seeking legal help in getting Samsung to pay Microsoft as per the terms of a contract between them. Ironically,
Microsoft owns a number of patents related to the production of Android devices
, and both companies entered into a cross-licensing agreement in 2011, to share each others' IP.
As Microsoft has pointed out, in the years since that contract was signed, Samsung has quadrupled its smartphone sales, and now is the world's leading supplier of these devices. The year that both sides signed the pact, Samsung had sold 82 million intelligent handsets. Three short years later, Samsung is on pace to sell 314 million units. As a result of this increase, Samsung's financial obligations to Microsoft from the contract, had increased sharply.
According to David Howard, Corporate Vice President & Deputy General Counsel for Microsoft, Samsung was looking for a way out of the contract, and used Microsoft's purchase of Nokia Devices and Services as a reason to claim that the contract was no longer valid.
"We don't take lightly filing a legal action, especially against a company with which we've enjoyed a long and productive partnership. Unfortunately, even partners sometimes disagree. After spending months trying to resolve our disagreement, Samsung has made clear in a series of letters and discussions that we have a fundamental disagreement as to the meaning of our contract."-David Howard, Corporate Vice President & Deputy General Counsel, Microsoft
Samsung has yet to make public its side of the story, something we will no doubt hear about as this case slowly, but surely, makes its way to a courtroom. First Apple, and now Microsoft. Could it be that Samsung has a problem getting along with others?
source:
Microsoft
via
AndroidCentral