Samsung might launch a Windows RT tablet in October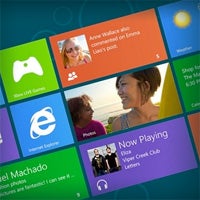 Will Samsung dare to release a competitor to the
Windows RT Microsoft Surface
tablet? It seems like it, according to anonymous sources for
Bloomberg
. It is being claimed that before the year is out, a
Windows RT tablet made by Samsung will be already on the market.
Details are scarce at this time, although the tipster said what silicon will be ticking inside of Samsung's Windows RT slate. And no, it is not going to be an Exynos chip, it seems – it is believed that a Snapdragon processor will be powering the device instead. We have to note that the RT-based Microsoft Surface tablet comes with a quad-core Tegra 3 chip. However, Qualcomm itself claims that
the Snapdragon-powered Windows RT tablets will be better
, with identically good performance and superior battery life.