Samsung may put a lot of R&D projects on the backburner because of Note 7
15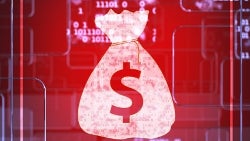 Samsung's sprawling conglomerate is into a lot of things - from finance and insurance, through amusement parks, to, yes, some phone making - and does try to develop a lot of new technology to enter new markets all the time. The company spent
over $14 billion in R&D last year
alone, making it the biggest R&D spender in the world of tech, and the second-largest globally after VW.
The
two Note 7 recalls
, however, will put a big dent in Samsung's R&D spending going forward, ans some project it is working on will delayed or scrapped altogether - developing batteries for electric cars springs to mind at least, as Samsung SDI's credibility in battery-making is pretty harmed at that point. Moreover, there are technologies and services developed specifically for the Note 7 that will now be put on the backburner, like the iris recognition financial security tech, or Samsung Cloud - some of the largest Korean banks already included iris scanning as a viable biometric security authorization in their transactions, for instance, but it's all up in the air now.
Moving down to accessories, the
Gear VR 2016 edition
that was supposed to work with the Note 7 lost its sidekick, although it is backwards compatible with other Samsung phones within the Note and Galaxy series, too, via a microUSB adapter. In short, there will be some impact and reshuffling for promising projects all around Samsung, during times when a successful launch of a unique concept, like the
rumored foldable phone
, could be just the right thing to get Samsung out of the brand damage doldrums.