Samsung may abandon KNOX and leave Android security to Google (or not)
16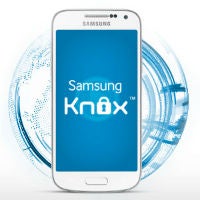 One of the bigger surprises during Google I/O last month was the announcement that Samsung had allowed parts of its KNOX security software to be
integrated into Android
directly. Samsung made it sound like it would continue to support KNOX with features that would stay Samsung-only, but a new rumor is saying Samsung is killing off KNOX completely.
The report comes from
Forbes
, which, while reputable, is not really known for breaking tech news, so it's hard to say how good the source is. But, if the report is true, Samsung has decided to abandon KNOX. The reasoning given is a combination of cost cutting (Samsung has had a 24% drop in operating profit this past quarter) and the fact that KNOX simply never gained much traction. The report claims that KNOX has a market share of under 2%, despite Samsung being on the verge of getting a deal with the
U.S. Department of Defense
. We're curious about that stat, because it feels like it is being confused with the recent report saying that of KNOX devices,
only 2%
actually bother using the secure container, which is different from market share.
If true, it is definitely a surprising move by Samsung, and it leaves Google to create the security software to bring Android into the enterprise space more. Google is already going to be focusing more on security in Android L, but it's unclear how much those improvements will be added to the older versions of Android.
*Update*It seems that the whole report might be innacurate. A Samsung spokesperson reached out to us with this statement:
Samsung is committed to the long term evolution of mobile security and the ongoing development of Samsung KNOX. While Samsung is contributing a part of KNOX technology for the benefit of the entire Android community and enterprise customers, Samsung KNOX remains the most secure Android platform from the hardware to the application level. Samsung will continue to work with our partners to enable KNOX for all of our valued customers. Our list of enterprise and government clients continues to grow rapidly, and is a testament to our commitment to providing highly-desirable, secure mobile devices across all industries. Furthermore, Samsung continues to offer differentiated and highly valuable mobile enterprise services such as KNOX EMM and KNOX Marketplace to provide customers with the most secure and scalable mobility management solution.
So, it appears that KNOX isn't going anywhere.