Samsung is losing the mid-range battle
62
This article may contain personal views and opinion from the author.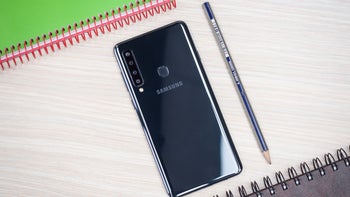 Samsung, the company that emerged to replace Nokia as the world's biggest phone maker in the years after Nokia's spectacularly quick fall from glory, is in trouble.
Its flagship phones, the ones that bring it the most money, have seen slower sales this year, but now, at the end of 2018, one other thing is becoming clear too: Samsung is losing the mid-range battle.
The data has been piling up over the last few quarters, but it really peaked towards the end of 2018.
The current situation: a downward trend or a downward spiral?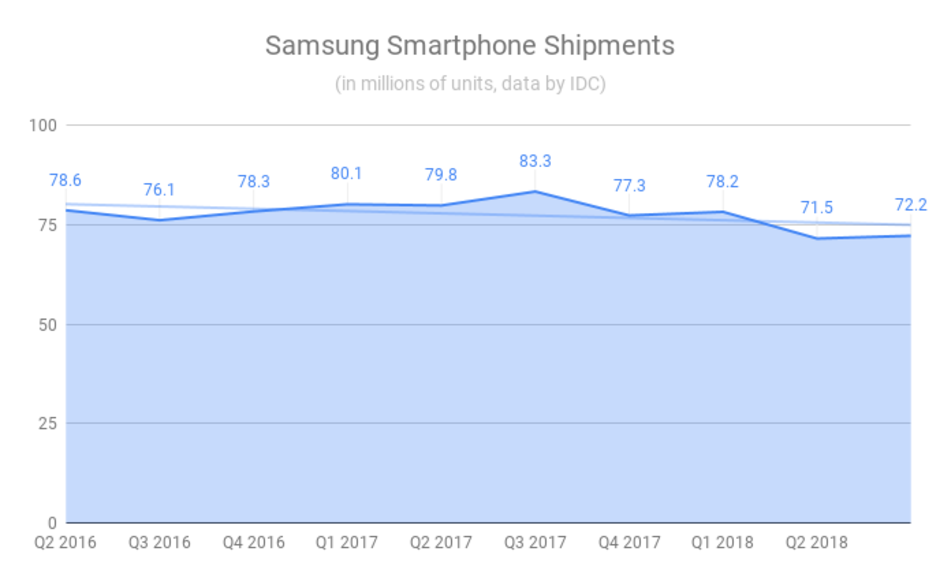 Samsung unit sales have taken a hit in 2018
You don't need to trust us to know Samsung is slowly losing its grip on the market. Since Samsung does not provide official sales data, we rely on analysis by IDC and other companies which agree that Samsung smartphone shipments are going down steadily after a peak in the third quarter of 2017 (that's when Samsung released the Note 8). And while in the beginning of 2018, Samsung itself confirmed that it is seeing slower sales of the new Galaxy S9 series, toward the middle and the end of the year, it's clear that sales are not great for the mid-range as well. Here is what IDC says about the most recent Samsung quarter:
"Samsung had a very challenging quarter with smartphone shipments down 13.4% from 3Q17, with overall volumes of 72.2 million. While this was still enough to maintain the top market share position, the company does continue to lose share. The launch of the Galaxy Note 9 was successful and the device continues to build in shipments. However,
Samsung's bigger challenge is the ground they are losing at the mid-range and low-end
. Recent announcements of revamping the product portfolio to bring new features and awareness to non-flagship models could possibly help this slide. Samsung will most likely look to new A-Series devices to fill the gaps left in the mid-tier across numerous markets." (emphasis ours)
The problem is two-fold: on one hand, it is the incredible competition that comes from companies like OnePlus, but also Xiaomi, Honor, and quite a few others that are ready to sell a phone with the same flagship processor as the most expensive Galaxies for half the price. Then, on the other hand, Samsung itself is to blame: the mid-range A series of 2018 are phones that are utterly and completely lacking excitement. The few provocative features that Samsung brought to the A series this year, like the four rear cameras on the Galaxy A9 2018,
have turned out to be a complete disaster in terms of quality
.
The A series vs OnePlus and Pocophone
See, the A series actually did look interesting, even if a bit overpriced, last year, with a sleek glass design and water-proofing that other phones in that class then lacked, but what Samsung has done this year is strip the A series off the waterproofing feature, while at the same time failing to deliver much novelty. At the same time, the aforementioned OnePlus and Xiaomi continue making phones with the flagship Snapdragon 845 chip at prices lower than Samsung mid-rangers, yet with hardware that much surpasses them.
Just take a look at this brief comparison and notice how the Pocophone F1 is cheaper yet offers so much more:
< Galaxy A8
Pocophone F1 >
Phone
Samsung
Galaxy A8 (2018)
Pocophone
F1
Short Description
A typical Samsung mid-range phone
New gen mid-ranger, low price, flagship-grade specs
Price
$370
$350
Platform
Android 7.1
Android 8.1 Oreo, Android Pie update now rolling out
Materials
Glass back
Plastic back
Screen
5.6" Super AMOLED
6.2" IPS LCD
Processor
Exynos 5, mid-range performance, up to 2.2GHz
Snapdragon 845, flagship performance, up to 2.8GHz
RAM
4GB
6GB
Storage
32GB
64GB
Cameras
16MP, no 4K video
12MP, with 4K video
Battery
3000 mAh
4000 mAh
Admittedly, the Pocophone F1 is not a smartphone that happens every year and is the result of an aggressive push by Xiaomi to conquer Western markets with an extremely affordably priced phone. But what about the rest, like the OnePlus 6T, Honor 10, and various other phones out there?
Well, again, those phones are way ahead of the Samsung mid-range.
Specs don't tell the whole story, but they are indicative of Samsung failing to catch up:
Phone
Samsung
Galaxy A9 (2018)
OnePlus 6T
Short Description
Samsung's latest mid-ranger with a big screen
New generation mid-ranger, flagship-grade specs
Price
$550
$550
Materials
Glass back, cameras rattle inside, not great build quality
Glass back, excellent build quality
Platform
Android 8.1
Android 9 Pie
Screen
6.3" Full HD+ Super AMOLED
6.4" Full HD+ AMOLED
Processor
Snapdragon 660, mid-range performance
Snapdragon 845, flagship-grade performance
RAM
6GB
6GB
Storage
128GB
128GB
Cameras
Four rear cameras including telephoto and ultra-wide, but very poor camera quality
Dual rear cameras, very good camera quality
Battery
3800 mAh
3700 mAh
Once again, you can see that Samsung does not seem to have an answer for the more powerful OnePlus with its newer software and far superior cameras.
And it's not just about the specs. Here is an example: while even the cheapest, $100 phones of this year come with the trendy new gesture navigation and meaningful improvements in either battery life, camera quality, or both, Samsung has not offered such a feature on its phones. At all! The gesture navigation has not even officially arrived on the flagships, let alone other Samsung phones!
Of course, gesture navigation is not the one thing to bring Samsung down. It's actually a complex of things that Samsung has failed to provide and that users have recognized in other phones. The other well-known issue with Samsung's mid-range phones is the update situation. Samsung has never been great with software updates, even for the flagship phones, but when it comes to updates for mid-rangers, those basically never materialize. With phones that are not exciting and no updates in sight, you are looking at a rather poor investment of money with a mid-ranger.
Android One phones promise timely updates, something Samsung cannot match
Adding insult to injury is the growing group of
Android One
phones in 2018. Those devices include the Nokia 6.1, Nokia 7.1, Xiaomi's Mi A2 and other phones that come with a clean, bloatware-free version of Android, but also, with the promise of updates. Samsung has not had an answer for that, nor has it expressed willingness to participate in the Android One program.

The way forward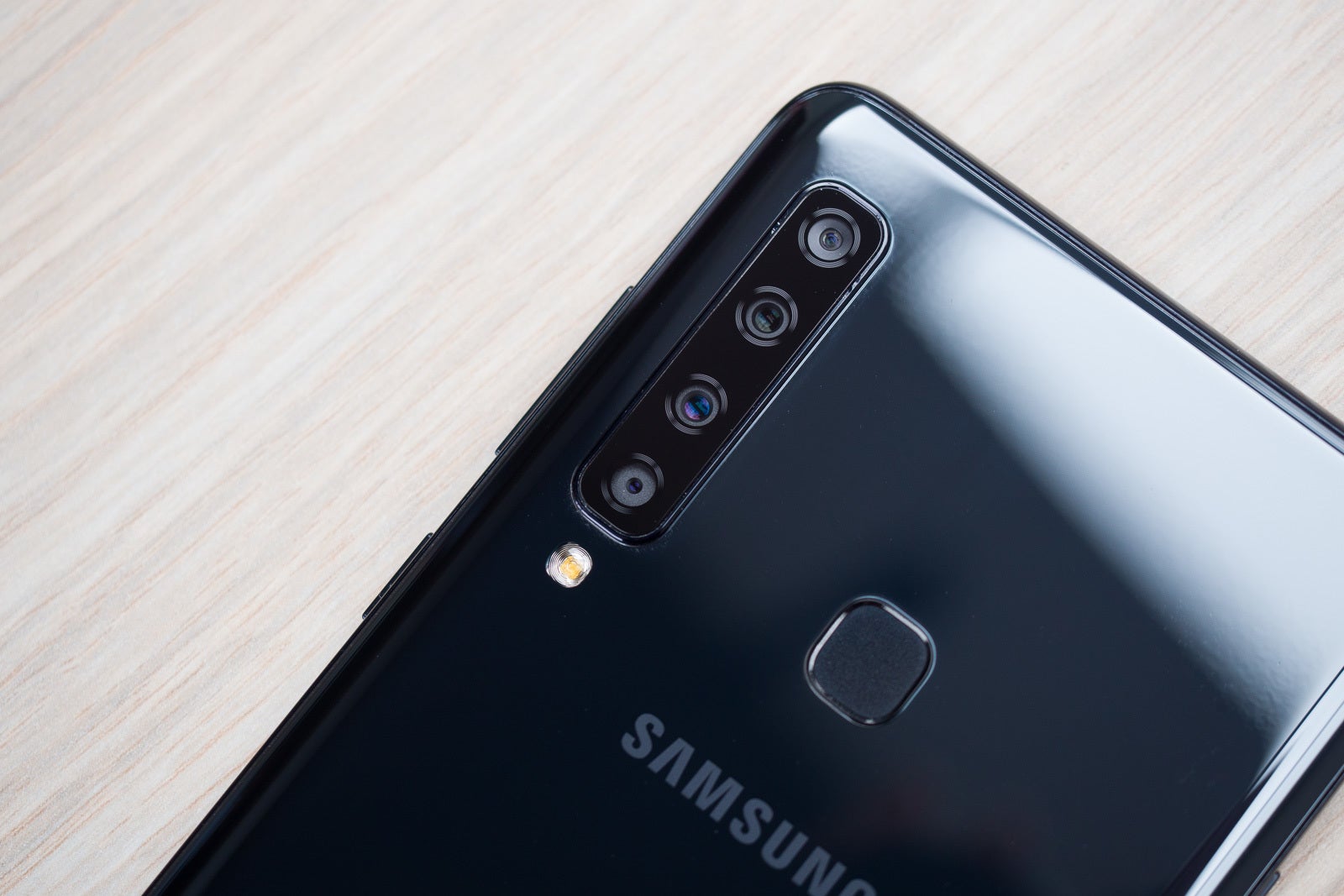 Samsung needs to focus on getting the fundamentals right, and sometimes that means one good camera is better than four with poor performance
So... is this the end for Samsung?
No, of course not. A company the size and scale of Samsung certainly has the resources to bounce back from a few unsuccessful devices and get back on track. Plus, it's still the number one phone maker globally, despite slowing sales.
What we want to see is a focus back on the fundamentals. Samsung has proven that it can bring great-looking Super AMOLED screens to even its mid-range phones, but it seems to forget that things like speed actually matter a lot to users too. Things like the quality and not the quantity of cameras. Things like guaranteed updates so users know their phone will still run well in a one, two, three-year period.
And yes, at the same time, it has to differentiate its flagships as that is the company's big money-maker, but do it in a much smarter way than it does now. The new generation of smartphones has proven that users can easily spot a great device, even if it comes from a brand that they have not heard of (take OnePlus, Honor and Pocophone as exapmles). And we are certain that Samsung can make a great device to rival all of these. It just needs to want to.
Recommended Stories