Samsung invests in MasterImage 3D, cell-matrix smartphones might soon follow
1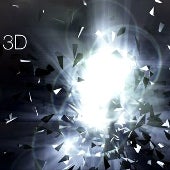 Samsung Ventures has invested
$15 million
into
MasterImage 3D
, the Burbank, California-based company that makes three dimensional screen overlays for TVs, phones and tablets. We
wrote about them
July last year when the CEO said most major manufacturers are expressing interest, and in 2011 we will see 3D-enabled smartphones in America, which has already turned true.
The technology they use is similar to the parallax barrier screens on the Nintendo 3DS, which is made by Sharp, and the one LG developed for its
LG Optimus 3D
and
T-Mobile G-Slate
devices with 3D capabilities.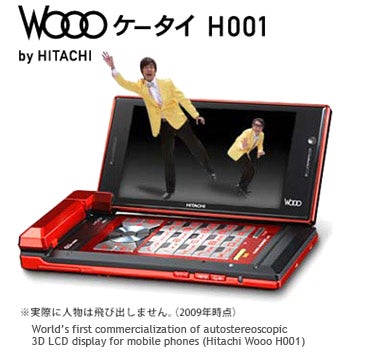 MasterImage 3D, however, claims that its
cell-matrix parallax barrier
is superior to the striped solutions above, and provides brighter image with higher resolution and no ghosting. It already has it in a 3D-enabled cell phone in Japan - the Hitachi Wooo (yes, that's the phone's name) - and has also demonstrated it on a 7" display destined to go into tablets one day. It also has produced more than 3000 3D cinema installations.
The MasterImage 3D overlay is supposedly adding only
$10-$15
to the manufacturing costs of an LCD or OLED screen for the 3D capability, that is why we are seeing prices on these handsets in line with all other high-end smartphones. It can also be turned on and off at will.
It certainly seems that Samsung is changing its mind over 3D, compared to a few weeks ago when it
dismissed it as making phones bulky
, but said it will be ready to produce 3D-enabled handsets, if people like them enough. Investing in MasterImage 3D seems to be the first step in that direction, considering the
LG Optimus 3D
, and now the
HTC EVO 3D
and
LG Thrill 4G
, have been stealing the spotlight at the MWC and CTIA wireless expos this year.
source:
MasterImage
&
DigitalNinja