Samsung exec tips an 'intelligent' camera for the Galaxy S6, 10 000 photos analyzed to create it
16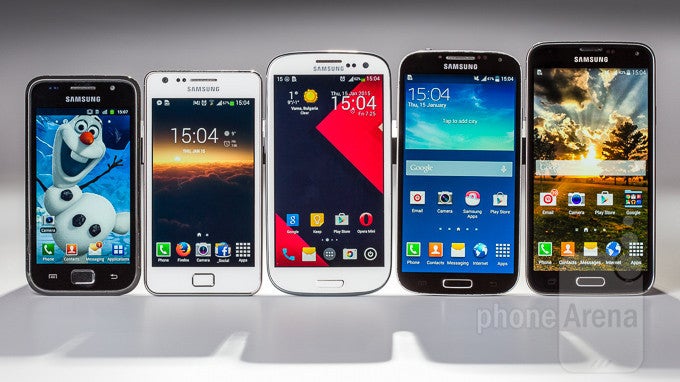 DongHoon Jang, Senior Vice President and head of Camera R&D Group at IT & Mobile Communications, Samsung Electronics - that's a mouthful, we know, but the exec just took to Samsung's official blog and launched a PR attack on us, extolling the virtues of Samsung's mobile camera modules, as found on the Galaxy S line of flagship handsets.
While he is walking us through all the stages of the camera units it has ever placed there - from the 5 MP rear snapper without a flash in the
Galaxy S
, to the sophisticated 16 MP shooter in the
S5
- the exec comments on every additional feature it has added over the years. That's all fine and dandy, but you know what we are interested in now, Mr DongHoon Jang, and it is the module that will launch with the
Galaxy S6
.
We meticulously evaluate every single facet of our smartphone cameras by taking over 10,000 photos in every imaginable lighting environment for analysis. The same passion and dedication has been put into building the cameras for the release of our 2015 flagship model. It will be intelligent and do all the thinking for users, allowing them to take amazing pictures under any conditions, without having to worry about anything more than just pressing the shutter button.
There you have it, he saved the best for last. As far as we can grasp from these comments, the 20 MP camera on the back of the thin Galaxy S6 is shaping up to be the best module Samsung has ever placed in its phones, and, given that its current champ on the
Note 4
consistently scores at the top of our
camera comparisons
, we can't wait to see what's been done for the Galaxy S6 in the photography aspect.
The "intelligent" part might also mean that Samsung has
streamlined the TouchWiz camera app
like LG did with its user interface recently, cutting down on the smorgasbord of options, and focusing on that most widely used point-and-shoot functionality of our smartphone cameras.