Samsung done with Windows Phone 7?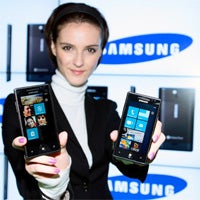 Taiwan's ePrice is reporting that Samsung will not launch any more Windows Phone 7.5 handsets; instead, it will opt to wait for Windows Phone 8 to be available.
Samsung Taiwan is planning on releasing high-end devices and does not feel that Windows Phone 7 or Windows Phone 7.5 is suitable. Obviously, it hinges on Microsoft staying on schedule, but if that happens, Samsung plans to release its first Windows Phone 8 device in October.
This news apply specifically to the market in Taiwan, but does mostly line up with Chinese blog WPDang's report that
Samsung will launch 3 Windows Phone handsets in 2012
. WPDang previously said that 2 of those devices would be running Apollo and were not expected until late 2012.
Based on these reports, we may still see the Samsung Mandel SGH-i667 released with Tango, but it looks like Sammy is saving its big guns for Windows Phone 8's release later this year.
source:
Electronista