Samsung denies that they are talking to Apple to resolve their infringement dispute
9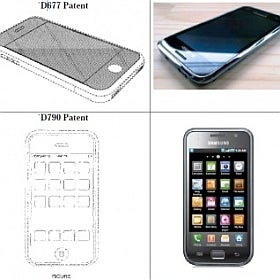 In April, Apple
sued Samsung
, claiming that the Galaxy line of devices is a ripoff of the iPhone and iPad, infringing on everything
"from the shape of the hardware to the user interface and even the packaging
.
"
Samsung fired back, suing Apple in the U.S., Germany, Japan, and Korea.
Since that time, both companies have demanded to see their rival's
upcoming devices
, to identify any further infringement. But that seems to have only made the matter worse.
When U.S. District Judge Lucy Koh asked the companies to
"all just get along,"
Apple's attorney said that Samsung and Apple
"are in fact meeting and talking"
. Unfortunately, Samsung told V3 that they are
"unaware of any meetings or discussions between the two sides on the matter."
In the worst-case scenario, Apple's counsel was fibbing to pacify the judge. We'd like to think there's just a disconnect within Samsung about who's talking, or what exactly constitutes meetings or discussions.
So what do you think? There's no doubt that the Galaxy line
closely resembles
the iPhone and iPad. But isn't it difficult for a sleek touchscreen device to 'resemble' anything else? We think this a slippery slope for both Apple and Samsung. Is Apple going to sue everyone that makes a touchscreen device?
source:
V3
via
Apple Insider