Samsung says Apple claims of design copying won't be "legally problematic"
16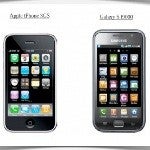 In an interview with the Wall Street Journal, JK Shin, head of Samsung Mobile Communications, said, "We didn't copy Apple's design. We have used many similar designs over the past years and [Apple's claims] will not be legally problematic."
Both sides are trying to strengthen their cases by asking for access to other products. A judge granted Apple access to the Galaxy S II, Galaxy Tab 8.9 & 10.1, Infuse 4G and DROID Charge. In response, Samsung has asked for access to the iPhone 5 and iPad 3 in order to prepare their defense.