Samsung files motion to see Apple iPhone 4S/5 and the Apple iPad 3
23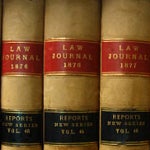 Add Samsung's outside lawyers to the list of people just dying to get a look at the unannounced Apple iPhone 4S/5 and the Apple iPad 3. Friday night, lawyers for the Korean based firm filed a motion with the U.S District Court in the Northern District of California, seeking, "a sample of the commercial version of the
next generation
of iPhone that Apple will release, whether that product will be known as theiPhone 4S, iPhone 5 or some other name..." Samsung also demands to see the retail packaging and inserts that will come with it. Samsung's legal crew also wants the court to order Apple to deliver the same information, including a sample, for the also unannounced Apple iPad 3. You might recall that last month, we
reported
that Apple was suing Samsung over
similarities
between Apple's iPhone and Samsung's Galaxy line of handsets.
Samsung is requesting to see the Apple iPhone 4S/5 and the Apple iPad 3 as part of the
discovery
process. The Korean firm claims that because the Samsung DROID Charge and the Samsung Galaxy Tab 10.1 will most likely still be available to consumers at the same time that the iPhone 4S/5 and iPad 3 will be in the marketplace, Sammy's legal team wants to evaluate the similarities between the Apple products and those manufactured by Samsung. This way, the latter can prepare itself for future legal action from Apple.
Based on internet reports that such products exist, Samsung is seeeking by June 13th, "the final, commercial versions" of the next-generation iPhone and iPad and their respective packaging, so it can determine if people will be confused between Samsung and Apple's future products. If Apple cannot turn over a final version, Samsung wants them to turn over, "the most current version of each to be produced instead." And to prevent corporate espionage, only Samsung's outside lawyers will be allowed to examine the Apple iPhone 4S/5 and the Apple iPad 3.
Just the other day, Samsung was ordered to turn over to Apple, pre-production versions of the Droid Charge, Infuse 4G, Galaxy S II, and Galaxy Tab 10.1 and 8.9. The Cupertino based firm will look at the samples to see if these devices should be added to Apple's current patent infringement suit against Samsung, and also to see if Apple should file a motion to try to
block
these products from being sold in the market. The court sided with Apple's request to see these products because photos and review units have already been disseminated except for the Galaxy Tab 8.9. In that case, however, the tablet was announced in March and has been seen on video.
The court imposed one
restriction
on Apple-the same one that Samsung must follow when looking at Apple's unannounced devices. Only Apple's outside lawyers can look at the pre-production hardware. No Apple employee is allowed to look at Samsung's pre-release products. Considering that most of these products are available now, the surprise would have been had the court refused Apple's request.
source:
Thisismynext
via
Engadget
Samsung's discovery motion asks the court to force Apple to turn over sample models of the Apple iPhone 4S/5 and the Apple iPad 3