Apple sues Samsung over the Galaxy line, ITC siding up with Nokia and HTC against Apple
99+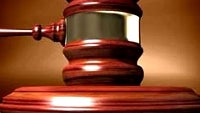 Apple is taking Samsung to court, claiming that its Galaxy line, and more specifically, the Galaxy S phones and Galaxy Tab slate, are copying not only iOS elements like icons, but also the physical appearance of Apple's gadgets:
"
It's no coincidence that Samsung's latest products look a lot like the iPhone and iPad, from the shape of the hardware to the user interface and even the packaging. This kind of blatant copying is wrong, and we need to protect Apple's intellectual property when companies steal our ideas.
", according to an Apple representative.
Samsung, in its turn, is considering a counterclaim, which is a popular maneuver in such patent infringement cases:
"
Samsung's development of core technologies and strengthening our intellectual property portfolio are keys to our continued success. Samsung will respond actively to this legal action taken against us through appropriate legal measures to protect our intellectual property.
", Sammy fights back in a statement.
Cupertino is accusing Samsung of stealing touch screen interaction concepts like selecting, scrolling and pinch-to-zoom. The choice of icons that Samsung made in the Galaxy line is also under fire - Apple has patents for its icons, including green boxes with phones, and a sunflower for the photos. Not only that, but physical appearance is considered copycat too in the claim - the rectangular shape and even the flat black face of the iPhone and the iPad are inferred, as well as packaging:
"
Samsung's Galaxy Tab computer tablet also slavishly copies a combination of several elements of the Apple Product Configuration Trade Dress. Samsung's tablet, like Apple's, uses a similar rectangular design with rounded corners, similar black border and array of icons.
", says Apple in the claim.
Good luck on the rectangular shape argument, but it would be fun to be a fly on the wall at court when the lawyers are dueling over icons shape and color.
Apple's move came on the same day when the International Trade Commission (ITC) recommended that the further courts side up with Nokia and HTC against Apple's patent claims, which are similar to what it is suing Samsung for. Cupertino was seeking the banning of HTC and some Nokia product sales in the US, based on the inferred copyright infringement. It now seems that won't happen, although the
HTC case
is still to begin on May 9th.
If successful, Apple's accusations look for raking in some cash from Samsung for punitive damages and the like. It's interesting to follow the patent fight between the big boys, we are particularly eager to know if
Nokia's similar suit against Apple
holds water, as it also claims that the fruit company infringed on a number of technologies developed first by Nokia. This makes the patent fights a nice little Gordian Knot, from which the lawyers are sure to emerge with a second house in the Hamptons.
source:
AllThingsD
&
MoCoNews