Samsung delays its Android phone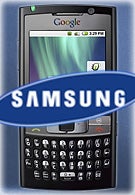 According to The Guardian, Samsung has delayed its first phone to be running Google's Android operating system. The new release date is scheduled for sometime in the second half of this year. The South Korean manufacturer has recently leapfrogged Nokia on the UK market and a rumor had it that it was to show its first Android device at this year's MWC expo. Unfortunately, this was until Samsung's Younghee Lee, head of marketing at the company's mobile device division, said that we won't see their Google-based phone at the show.
Sad but true… However, there is still a ray of hope, coming from other manufacturers that have already announced their plans to debut their own Android-based phones at the expo. One of these manufacturers is General Mobile, which will show the world's first dual-SIM handset to run Android. Moreover, a rumor also has it that HTC is about to announce a number of Google-based devices.
source:
The Guardian