Samsung confirms commitment to Windows Phone 7, Sony Ericsson says "me too"
0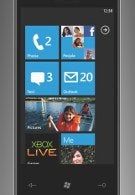 We've heard Android being called the last chance for companies with diminishing market share in the cell phone business. While we don't completely agree with that, the fact of the matter is that everybody is trying to replicate Apple's
profit margins
somehow, or just using Android as a cheap and easy way to stay afloat.
If the green robot is a "last chance", now the manufacturers have a new chance, and it is called Windows Phone 7. Microsoft
poured enough money
, and generated sufficient buzz about its upcoming mobile OS, for manufacturers to start considering it as an Android alternative for their smartphone lineup.
Recently a Samsung official was quoted to say that the company will be aligned with Android for the foreseeable future, and WP7 was a "niche market". A few weeks later, in a twist of faith, another Samsung chief confirmed Samsung's commitment to Windows Phone 7. He repeated once again that it is one of the dedicated Microsoft partners, and will be outing several devices with the new mobile OS, before the year has ended. We already know about a Samsung Cetus and an
Omnia 7
.
Apart from the already
known partners
for WP7, such as LG, HTC, Samsung, Asus and Dell, another major player announced that it will be hitching its wagon to Windows Phone 7, besides Android. Sony Ericsson's chief Technology Officer Jan Uddenfelt reiterated that the company remains focused on Android for its smartphones for now, but that "Windows Phone 7... is on the roadmap". That's all we know for now, but Sony Ericsson's planned
big surprise
announcements might be as well WP7 related. For now, SE is probably sitting on the sidelines with its WP7 partnership in hand, waiting to see if Microsoft's new foray in the mobile world will pan out.
source:
MobileBurn
&
BGR