Samsung confirms Korea is the home of the phablet: 10 million Notes sold since launch
22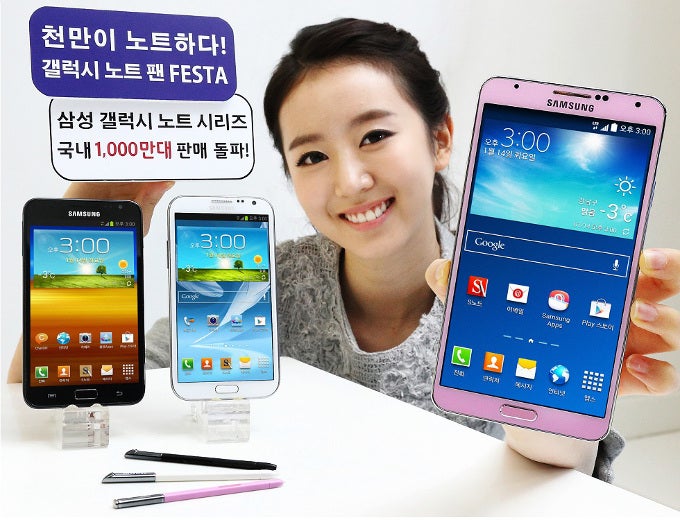 South Korea is the home of the phablet, and Samsung's Note family is its most popular inhabitant
If you have to name one country where the phablet category is red hot, it's Samsung's home turf of South Korea. A research firm
pointed out last summer
that South Korea is the home of the phablet, with full 41% of its mobile users carrying a phone with a screen larger than 5", compared to only 7% worldwide. Of course, this is the land of Samsung with its Note line, as well as LG and Pantech, but the trend seems to be gradually spreading in the global market as well.
As if to bring home a point, Samsung just boasted that it has broken the 10 million mark with Note handsets sold in its home country alone. That includes three years and change of sales, since the introduction of the original
Galaxy Note
, and is certainly an impressive feat in a country of 50 million.
Here are some charts from the last South Korean mobile market survey, that show how popular big-screen handsets are there. It is also the first mobile market to reach full saturation, and the first with commercially available LTE-A network, so it's definitely now at the forefront of developments in the mobile industry.