Samsung has just patented a new bezel-less design construction method
21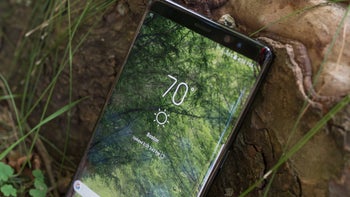 Just a few days ago it was revealed Huawei had been granted a patent related to a design process that would allow the creation of future smartphones
with no side bezels
. Interestingly, however, it appears
Samsung
has been working on a very similar method, as depicted in its latest patent that was granted earlier today.
Although Huawei's design process allowed for the removal of side bezels, the brand's use of a rear panel still resulted in a smartphone that featured thicker top and bottom bezels, something Samsung's patent does away with entirely. See, instead of using a rear panel to house the screen, the
South Korean company
makes use of four separate metallic strips that can be attached to the display directly and substitute the frame, ultimately resulting in an even higher screen-to-body ratio. Moreover, it appears the overall construction could potentially be more durable too. After all, in contrast to Huawei's method which makes use of strong adhesives, Samsung's process would employ powerful magnets to connect the metallic strips together, which itself may result in an increased the level of personalization – the company could allow customers to swap out the standard frame for other ones that sport different colors or materials.
Overall, the design process isn't necessarily a new one – the company already makes use of a similar method with its Frame TV – but it's certainly an indication of what Samsung smartphones could eventually look like. Nevertheless, considering the company is developing bendable and
foldable devices
, it'll remain to be seen what build method Samsung will adopt with these devices.