Samsung asks ITC to ban some of Ericsson's telecom equipment in the U.S.
12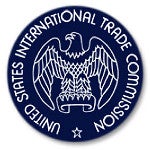 "We have sought to negotiate with Ericsson in good faith. However, Ericsson has proven unwilling to continue such negotiations by making unreasonable claims, which it is now trying to enforce in court."-Samsung Electronics, statement
Should Ericsson be surprised that Samsung filed on Friday with the U.S. ITC seeking a
sales and import ban
on certain of Ericsson's telecom equipment products? Samsung also is suing Ericsson for allegedly infringing on seven of Sammy's patents. But this all seems like retaliation after Ericsson recently sought an import ban in the U.S. for some of the Korean manufacturer's products, and
also filed suit against Samsung for patent infringement
after a patent deal between both firms had expired.
The products made by Ericsson that Samsung is trying to ban in the U.S. include base stations for telecommunications networking. And with Ericsson's network business down 17% in Q3, the company is turning to the court to defend its IP portfolio. Samsung, the largest smartphone manufacturer in the world, is much smaller than Ericsson in networking equipment. But seeing how the company has grown to dominate smartphone sales, there is no reason why it couldn't
repeat the feat in the telecom equipment market
which is why Ericsson is so determined to hold on to its current position using the courts,
In other legal news, on Friday, the
EU charged Samsung with not negotiating a standards-essential patent in good faith with rivals including Apple
. Use of such so-called FRAND patents are supposed to be negotiated "fairly".
source:
Reuters