EU planning anti-trust case against Samsung; Apple appeals Koh's ruling on a sales ban
13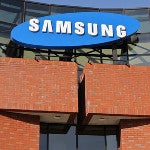 Samsung's shares have dropped more than 4% on Friday morning in Seoul, the
largest decline
in four months, following news that the EU plans on filing an anti-trust complaint against the Korean based manufacturer. According to the EU, it is investigating whether Samsung failed to license its standards-essential patents at a reasonable price to its competitors, something that the company is supposed to do under terms of the
FRAND regulations
that have been agreed to by the mobile phone industry.
dropped its request
for a permanent injunction on Apple devices in Germany, U.K., France, Italy and the Netherlands.
Meanwhile, Apple has filed with the U.S. Federal Appeals Court in Washington, seeking a
review of the ruling made by Judge Lucy Koh last week
. In her ruling, the judge refused to order a permanent ban in the U.S. against certain Samsung devices that the jury found were infringing on Apple patents. Koh said that Apple failed to prove that the technology allegedly stolen by Samsung from Apple was driving sales of those same Samsung devices. The same day, Judge Koh refused
Samsung's request for a new trial
based on the actions of jury foreman Velvin Hogan. A Samsung spokesman in Seoul, Nam Ki Yung, had no comment on the story.
source:
Bloomberg