Samsung argues Galaxy Nexus had too "minuscule" sales to be a threat to Apple
20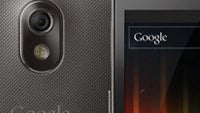 If we were a phone company, we wouldn't be so happy to declare our device has minuscule sales. But when it comes to patent fights Samsung is quick to point out that its
Galaxy Nexus couldn't have harmed Apple in any way since it had

"minuscule"

sales
. Samsung lawyer Jonh Quinn brought the argument of low Galaxy Nexus sales in the other legal battle the two companies are fighting, where Apple sues the Galaxy Nexus of infringing Apple's "universal interface for retrieval of information in a computer system" patent with the Universal Search function.
Now, it doesn't make any sense to fight a patent dispute with the argument of "but it doesn't sell well," but context is what really matters. The Samsung lawyer response about the
"minuscule"
sales came after Apple lawyer Mark Perry stated that the Galaxy Nexus
"was the top of the line, Cadillac phone they trotted out to compete with the iPhone."
Samsung definitely doesn't feel that way about the Nexus, and this was clear in its lawyer's statement. The true
iPhone competitor in sales is clearly the Galaxy S III
, or Galaxy S II if we look back one year.
Samsung also said it sold only $250 million worth of the Galaxy Nexus in the first two quarters of the year, while Apple grossed $16.2 billion on iPhones in the last quarter alone.
So basically, now Samsung is arguing that the court should overturn its order for Samsung to stop selling the Nexus in the United States because it is not a direct competitor to the iPhone. How do you feel about the logic of those statements and having the Galaxy Nexus on sale?
source:
Bloomberg
Recommended Stories