Samsung and Micron start a quest for the perfect RAM module with the Hybrid Memory Cube Consortium
14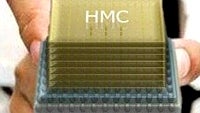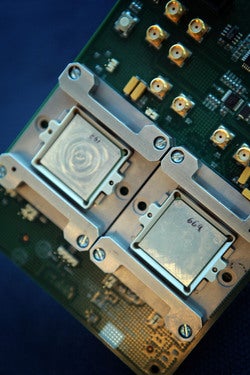 Samsung and Micron have commenced a joint project called the Hybrid Memory Cube Consortium (HMCC) to wave around a new high-density memory technology that is to go into future smartphones, tablets, laptops, Smart TVs, basically in anything where the envelope is tight and power consumption a concern. The tech has been developed by Intel jointly with Micron, and leans heavily on Intel's new 3D stacking technology.
These Hybrid Memory Cubes (HMC) will be different from current DRAM in both technology and architecture. The promised advantages sound breathtaking - 15 times the speed in just 10% of the current footprint, and consuming 70% less energy than current DDR3 modules. Here's the kicker - it will be also
cheaper to produce
than DRAM.
HMC blends the best of logic and DRAM processes into a heterogeneous package. At the foundation of HMC is a small logic layer which sits below vertical stacks of DRAM die connected by through-silicon via (TSV) bonds. An energy optimized DRAM array provides efficient access to memory bits via the logic layer, providing an intelligent memory device truly optimized for performance and energy efficiencies
Sounds like a winner, and Samsung + Micron are looking for other memory manufacturers to jump onto the HMCC bandwagon, and work with them towards a
common standard
, which should be ironed out next year for mass adoption. Just when we thought things can't improve much more for smartphones and tablets in the silicon department.
source:
Intel
&
SlashGear