Samsung allegedly starts testing of futuristic flexible-display phone
9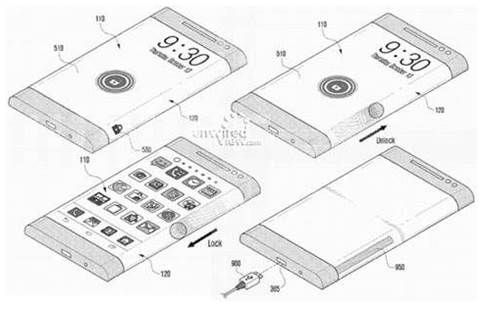 Drawing shows one possible design for Samsung's flexible-display phone
Samsung has allegedly started working on a futuristic device with a flexible screen that could extend over the edges (a wrap-around screen, basically) so that you effectively get a phone with no bezel, according to a report by ZDNet Korea, based on supply chain sources.
The prototype that is rumored to be in testing replaces the physical buttons (like the lock/power key) with ones on the part of the screen that extends to the side of the device.
Don't get your hopes too high, though: the report warns that it is "unclear whether Samsung will produce the new phone massively or change it to a limited edition premium phone for developed countries."
Even with this in mind, though, we can't help remember that Samsung has shown work on such flexible design with its Youm displays years ago, so it's not an entirely new effort.
All of this could result in a truly futuristic, unusual gadget, but is it practical and would you want such a phone? Sound off in the comments below.
source: ZDNet Korea (
translated
) via
G 4 Games