Some Samsung Galaxy S4 buyers can claim their share of a $13.4 million settlement
10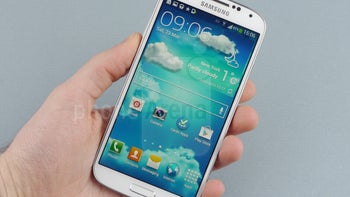 Benchmark tests exist so that enthusiasts and even manufactures can check the relative performance of different smartphones without opinions entering into the calculations. It can also quantify the difference in the performance of a particular phone after a software update, or an upgrade/downgrade in specs. Back in 2013, it wasn't unusual for companies like Samsung and HTC to overclock the CPU or GPU on their phones when they detected that a benchmark test was running on them.
That same year, we told you that the international version of the
Samsung Galaxy S4
, powered by the Exynos 5410 chipset, was responding to benchmark tests by overclocking the PowerVR SGX 544MP3 graphics unit. Normally the GPU ran at a clock speed at 480MHz, but when the phone detected that benchmarking apps like AnTuTu, Quadrant and GLBenchmark 2.5.1 were being used,
the GPU would run as fast as 533MHz
.
Those who purchased an Exynos powered Samsung Galaxy S4 are in line to receive a share of this settlement

"S4s were sold between $249 to $649, and the allegation is that the GS4s were not as fast as their benchmark test results (not that the GS4 failed to perform). A simple calculation of the amount that Samsung might have earned through the alleged unfair business practice over the next three years had it not been discontinued ($10,594,921) and the approximate number of class members (780,000),3 creates a maximum recovery that would be approximately $13.47 per class member. Here, if 120,000 (or 15.5%) or fewer class members submit claims, each class member will recover $10.00 which is approximately 74% of the maximum recovery amount."-Settlement papers filed with the court
Now if you owned an Exynos powered Galaxy S4, you might see that total settlement amount and start dreaming of all the things that you're going to buy thanks to Sammy. There's that mansion you've always wanted, the new Porsche and that long vacation in Monte Carlo. Heck, you might even add the
Samsung Galaxy Note 10+
to the list. But before you start spending all of that money, there is something you should know. The settlement works out to no more than $10 for each qualifying Galaxy S4 purchaser. And that is an estimate based on a very low number of claims being filed (5% or less). Well, those receiving their share of the settlement can still pick up an inexpensive case for the Galaxy Note 10+. By the way, the attorneys will collect $1.5 million, or 11.12% of the settlement value. The lead plaintiff will receive an extra $7,500.
In addition to paying out $13.4 million, Samsung promised not to manipulate benchmark results on its devices, but only for three years. It almost sounds like this is something that they were still doing up to now. After three years, Samsung will be allowed to reuse the code that overclocks the processors when one of its phones detects that a benchmark test is running.