OnePlus reportedly cheated on AnTuTu and Geekbench benchmark tests
44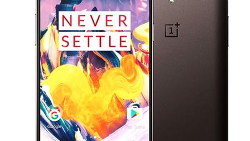 Both Geekbench and XDA say that OnePlus and Meizu are manipulating the results of benchmark tests being run on some of their handsets. Two handsets said to be involved are the
OnePlus 3T
and the
Meizu Pro 6
. Both models can reportedly detect when they are being subjected to a benchmark test, and will run differently in order to produce a better benchmark score. OnePlus defends this action by saying that to improve the user experience on some graphically intensive games, it "implemented certain mechanisms in the community and Nougat builds" allowing the CPU to run faster.
As a result, when these apps, which include AnTuTu and Geekbench, are opened, the processor runs faster and benchmark scores are made artificially high. This isn't the first time that the results of benchmark tests have been questioned. In 2014, Samsung accused NVIDIA of patent infringement
and also declared that NVIDIA pumped up benchmark scores of the Tegra K1 chipset
. This was supposedly being done in order to make the K1 look more powerful than the Exynos 5433 SoC; the latter was being used at the time on some versions of the
Samsung Galaxy Note 4
. HTC was also rumored to pump up the CPU performance on certain models when a benchmark test was detected.
Considering that results of AnTuTu and Geekbench tests run on the OnePlus 3 and OnePlus 3T could be tainted, we must question whether
the OnePlus 3T really deserved to be ranked as the highest scoring Android phone last year on AnTuTu
with an average score above 163,000. Also highly ranked was the
OnePlus 3
with an average score above 147,000.
For now, we should place a Roger Maris-like asterisk on these scores until OnePlus can prove that they are genuine. To its credit, OnePlus says that it will remove the trigger that causes the CPU to run faster when certain apps are open, with future builds of OxygenOS for the OnePlus 3 and the OnePlus 3T.
"In order to give users a better user experience in resource intensive apps and games, especially graphically intensive ones, we implemented certain mechanisms in the community and Nougat builds to trigger the processor to run more aggressively. The trigger process for benchmarking apps will not be present in upcoming OxygenOS builds on the OnePlus 3 and OnePlus 3T."-OnePlus statement
source:
Phandroid