Samsung Z9 flagship powered by Tizen OS leaked out
6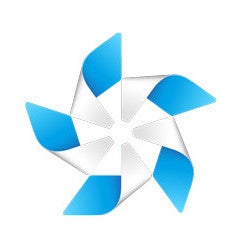 Tizen OS is an unexpected success for Samsung, which might be one of the reasons we don't have too many devices powered by this particular mobile platform. As many of you probably know by now, Tizen OS is aimed mostly at emerging markets. Samsung does seem to be taking it slow with Tizen, but we'll definitely going to see a handful of entry-level and mid-range smartphones in the next couple of months.
As a matter of fact, the next Tizen-powered smartphone Samsung plans to launch is the Z2, which is supposed to be
officially introduced
on August 23. The handset is expected to make its debut in Bangladesh, Indonesia, India, Nepal, Saudi Arabia, Sri Lanka, South Africa, Turkey and United Arab Emirates.
However, a more advanced smartphone running Tizen OS has been recently spotted at Zauba, the Indian import/export entity. It goes by the codename SM-Z930F, but it's likely to be launched on the market as Samsung Z9.
Unfortunately, the listing at Zauba doesn't provide us with any details on the Z9's specs sheet, not even the size of the display. It's worth noting that the value of the smartphone is several times higher than that of the Z2, which suggests that this is a high-end Tizen OS device.

Keep in mind that the unannounced Samsung Z2 is said to sport a 4-inch AMOLED display with 480 x 800 pixels resolution, as well as a 5-megapixel main camera. The smartphone will be packed with a 1.5GHz quad-core processor under the hood, 1GB of RAM and 8GB of storage (microSD).
Considering the Z9 will cost so much more, it should bring better specs like a larger display, a more powerful CPU and improved camera.
We doubt the Z9 will be announced along with the Z2 on August 23, but there's a chance that Samsung will change focus and bring it to some European markets.