Samsung Wave booted into Android
5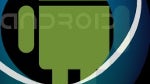 The Samsung Wave introduced the badaoperating system by Sammy, but could it be that now, nearly ayear after its launch, the handset might turn out to be capable ofrunning Android? If you ask Polish/Russian/Belarusian developers fromthe Androbada project the answer would certainly be yes.
The quest to make the smartphoneexperience on the Wave even richer with the huge choice of apps thatAndroid offers has not yet come to an end though. The hack uses securityholes, which allow porting the operating system without affecting thesecurity of the platform. But Android on Wave is still in its alphaform, which is plagued by performance issues including impropermanagement of the Wave's 512MB of memory and 1GHz CPU.
We're thrilled with the opportunity,though, especially given the Wave's excellent camera and premium buildmaterials, so we'll follow this closely, but in the meantime you'rewelcome to check out Android running on the Wave yourself in thevideo below.
source: Androbadavia XDA Developers