Samsung: "Tizen-Bada merger not a done deal"
3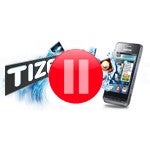 We
reported
a couple days ago that Samsung had decided to merge its low-end bada mobile OS with Tizen, the Intel-backed
descendant of MeeGo
. When initially reported it seemed to be well-sourced, as the information was provided by Samsung's Senior VP of Contents Planning Tae-jin Kang.
Today Samsung is backpedaling somewhat, releasing a statement to AllThingsD stating:
"Samsung and other members of Tizen Association have not made a firm decision regarding the merge of bada and Tizen. We are carefully looking at it as an option to make the platforms serve better for customers. As Samsung's essential part of multi-platform portfolio, bada will continue to play an important role in democratizing smartphone experience in all markets. Samsung will also support open source based development and continue to work together with other industry stakeholders."
So there you have it. Samsung
may
elect to merge bada with Tizen…but then it might not. There are several possible factors at work here. Despite good reviews, MeeGo was
stillborn on the market
, while bada has sold reasonably well in the low-end of the smartphone pricing pool. Still, it's not clear how merging the two operating systems would improve either.
There may also be an issue of timing – Nokia is pouring a lot of
time
and
resources
into Meltemi, an OS that is similarly aimed at bringing smartphone-like experiences to feature-phone hardware. Could a Tizen-bada merger result in an improved product quickly enough to fend of Meltemi? There's also the possibility that
Samsung could buy RIM
, which would bring the QNX-based BB10 OS in house. Perhaps Samsung wants to wait and see what other tools it will have at its disposal before committing to the merger.
Regardless, Samsung has gone out of its way to correct what a senior VP said in public – so something must be going on behind the scenes, as the Korean electronics giant considers its next move in the discount smartphone market.
source:
AllThingsD
via
The Verge