MeeGo dead, to be replaced by Samsung-Intel backed Tizen
20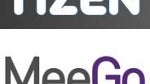 You can't say you didn't see this coming - MeeGo is now officially confirmed dead as the platform will join open source Linux-based LiMo in a
new open source project called Tizen
. What's different about it that could make it successful? Most prominently, it's
Samsung's participation
, but a range of other companies from the LiMo foundation will also join in: ACCESS, Panasonic Mobile, NEC Casio, NTT DoCoMo, Samsung, SK Telecom, Telefonica, and Vodafone are all included. Tizen resides in the Linux foundations and will be run by engineers from Intel and Samsung.
The biggest focus of Tizen will be HTML5, and the
"vast majority"
of appplications including core apps like messaging, multimedia, network and camera will be built using those tools. The first thing many of you would think of here is webOS, which is built around a similar premise. HTML5 seems like the right step into the future, but we still tend to think about the technology as a future platform rather than present. It will all depend on the execution, though, and with the platform supporting various devices like smartphones, tablets, smart TVs and in-car infotainment systems, it seems prospectful.
The MeeGo blog stressed the platform creators' belief that
"the future belongs to HTML5-based applications, outside of a relatively small percentage of apps, and we are firmly convinced that our investment needs to shift toward HTML5."
The
sad and long story of MeeGo
started with Nokia's Maemo and Intel's Moblin, which were all developed as the future platforms of both companies. Nokia even released the Nokia N900 running Maemo in 2009, but it seems that the Finns put more emphasis on Symbian at the time and didn't polish the new OS quick enough, so the N900 was seen as mostly a device for hardcore geeks and Nokia fans. After a couple of lost years of development, Nokia turned its back on Intel and surprisingly turned to Windows Phone as its main future platform.
Tizen and its first SDK
release date
is set for Q1 2012, with first devices expected to arrive around the middle of 2012.
Recommended Stories