Samsung Keyboard Cover for the Galaxy S6 edge+ hands-on
17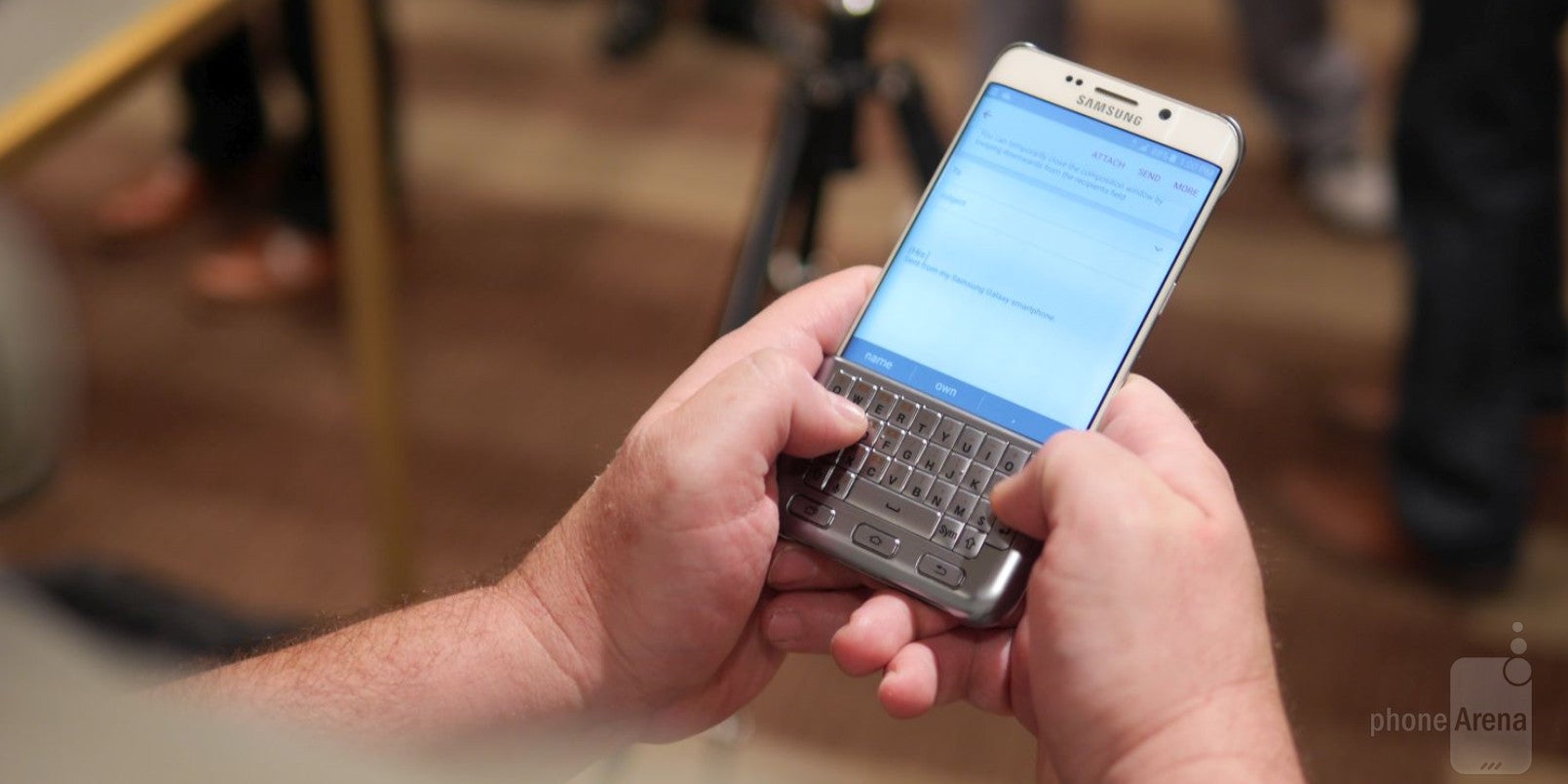 Back in the day when smartphones were just getting touchscreens, it was almost impossible to comfortably type using on-screen keyboards. It was a nightmare in some cases, going as far as falling back to using a stylus for a simpler and more accurate experience. Well, touchscreens eventually grew in size and saw new technology, namely capacitive, that allowed us all to appreciate the methods we're exposed to nowadays.
With the announcement of the Samsung Galaxy Note 5 and S6 edge+, these goliaths make it even easier to type away thanks in part to their immense screen sizes. However, if you're still yearning for a physical response, Samsung has got you covered – not surprisingly, of course. If you were a Palm or BlackBerry owner in another life, you'll surely be hit with some nostalgia when you check out the Samsung Keyboard Cover for the upcoming two phones.
We got the chance to check out the one made specifically for the Galaxy S6 edge+, but they also have another model that's compatible with the Note 5. This keyboard-case attachment transforms the all-touch Galaxy S6 edge+ into a portrait QWERTY smartphone. From a visual standpoint, it really reminds us of a Palm smartphone from yesterday, due partly to its layout.
Interestingly enough, this isn't Bluetooth enabled, nor is there any sort of power supply built in. Rather, Samsung informs us that it utilizes capacitive technology, for the phone to register what particular keys are being hit. In fact, the phone knows when the keyboard is on or not because it's activated by the home button.
Briefly using it, we can say that there's going to be a slight learning curve getting situated with the layout, but after just a little bit of practice, we found a good enough groove to quickly and accurately jot down messages. While there's a little bit of travel and feedback when buttons are pressed, the cramped confines of the layout can make it challenging for some with larger sized digits to shoot messages in a relatively consistent manner.
As we've said, it also acts as a case too because the entire back of the phone is covered. The only portion of the phone left exposed is mostly the top-middle sections of the screen, and that's about it! Even though we find this accessory to be a nice addition to the ever growing family of Samsung-made accessories, it's tough to justify its meaningfulness in a world where touch input has become the dominant choice. Adding to that, we're still finding ourselves moving more swiftly using the on-screen keyboard of the Galaxy S6 edge+.
Ultimately, though, it'll attract those who just can't get away from having that physical response. Samsung didn't specify its pricing during our quick look, but rumors point to it being priced somewhere around the $60 mark.