Samsung's lead shrinks in Q1 2018 as global smartphone shipments return to growth
29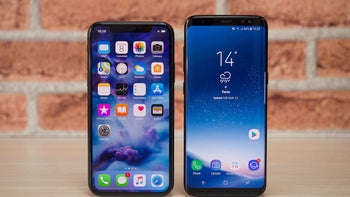 After seeing a relatively sharp decline of 6.3% in Q4 2017, sales in the first quarter of 2018 have bounced back, marginally improving over 2017's numbers, according to a new report by Gartner. Specifically, Q1 2018 saw year on year growth of 1.3%, with total smartphone shipments reaching 383.5 million units.
Leading the pack, as usual, was Samsung, with total shipments of 78.56 million, a small decline of 0.21 million when compared to Q1 2017. Ultimately, though, considering the overall growth of the segment, Samsung's market share dropped 0.3% to 20.5%. The South Korean giant's decline is attributed to increased competition in the mid-tier market. Furthermore, it's noted that demand for flagship smartphones continued to drop throughout the three-month period, something that would fall in line with the weaker
Galaxy S9 sales
that have previously been reported. However,
rival Apple
once again managed to buck the trend throughout the quarter, with its shipments growing just under 3 million to 54 million.
In terms of big winners throughout the period,
Huawei
and Xiaomi saw the biggest increase in shipments. Huawei's increased presence in global markets led to a growth of over 6 million units to a total of 40.4 million units, while Xiaomi's aggressive pricing and an increase in demand for low-cost smartphones allowed it to more than double its shipments, adding an extra 16 million units during the period. This equated to a total of 28 million and 7.4% market share.
Overall, smartphone shipments are expected to continue experiencing minimal growth going forward but considering the increased competition and the inability to grow in major markets such as China, Samsung's lead over global manufacturers could continue to shrink as brands such as Huawei and
Xiaomi
utilize more aggressive strategies.