Samsung Gear S2 gets updated with Gear S3 features
8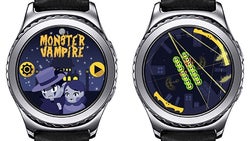 Samsung appears to be enjoying some success with the
Samsung Gear S3
smartwatch, but the Korean tech giant hasn't forgotten about its previous wearables either. Today Samsung announced that it's releasing an update for the
Gear S2
, the company's previous smartwatch model, which brings some S3 functionality to the older timepiece.
For starters, the Gear S2 will get an improved home screen. Users now have the choice of rocking a Gear S3 watchface if they're sick of the same old faces of the older wearable. Only the pre-loaded watchfaces of the S3 will be available, though. Also, Gear S2 users can now handle calls and alerts via a turn of the bezel.
Additionally, the Reminders app is now available for the Gear S2, along with the Alti-Barometer that was introduced with the Gear S3.
The messaging app has also been overhauled. The Gear S2 now supports handwriting in three languages – English, Korean and Chinese. The same feature can also be used to insert tiny sketches into your messages, and if you're not much of an artist, the Gear S2 now lets you choose from an update catalog of emojis, featuring a total of 180 different icons.

S Voice has received some love too, allowing the smartwatch to process commands in real time, removing unnecessary confirmation screens. According to Samsung, this will allow for faster and easier access to information and functions.
Another updated feature of the Gear S2 is the S Health app. It can now recognize a wider variety of physical activities, such as rowing-machine sessions, for example. It can also track reps for various exercises like squats, lunges, crunches and jumping jacks. S Health now also features a Pace Coaching function, which allows you to set a pace for your workout and have a voice assistant give you tips on how to achieve it. The last announced update to the app is the new Stretching Guide, which will prompt you to get up from the desk, and walk you through some basic stretches if you've been inactive for too long.
Widget support has also seen some improvement. The Gear S2 now has support for third-party widgets from popular apps, such as Uber, Yelp and USA Today. A new Multi-Contact widget allows you to keep up to four contacts on speed dial and the Weather widget will now display more information, such as rainfall probability and UV index.
The SOS feature, that allows users to share their exact location with their emergency contact, is also coming to the Gear S2. It also arrives with Safety Partner support, which allows you to contact a representative from a security firm if you have signed up for the feature.

And last but, as everyone that has ever waited for a bus knows, not least, Gear S2 users now have access to far more games than before.
That's definitely a huge update for Samsung Gear S2 users. Not to mention that it came out of the blue. So, we can only hope that Samsung continues to support its older smartwatch as the Gear S3 gets more new goodies.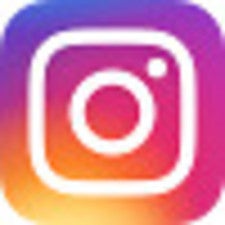 PhoneArena is on Instagram
. Follow us to stay updated with fresh news and flashy media from the world of mobile!
source:
Samsung