Samsung has sold 2 billion Galaxy smartphones this decade
10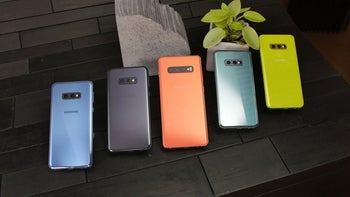 The Samsung Galaxy S10 series
Since the introduction of the original Galaxy S in 2010, Samsung has consistently been one of the biggest players in the smartphone market. In fact, since 2012 the company has held the title of number one smartphone manufacturer in the world – something Huawei is currently trying to snatch.

Regarding sales, Samsung has previously remained pretty quiet on the matter. But during today's Unpacked event, Samsung CEO DJ Koh announced that the brand has sold a whopping 2 billion Galaxy-branded smartphones this decade.

Unfortunately for us, this figure wasn't broken down but it most certainly includes Samsung's Galaxy S and Galaxy Note sales. Additionally, the number probably tallies in sales of the company's extensive range of mid-range and entry-level smartphones. These have included the Galaxy A, Galaxy C, Galaxy J, and Galaxy On lineups among others.

As a comparison, Apple announced back in September that it had sold almost 2 billion iOS devices too. Interestingly enough, though, Apple's figure includes iPad and iPod shipments whereas Samsung's is just smartphones.

To make the South Korean giant's achievement even more impressive, it's worth noting that the original iPhone went on sale in 2007, a whole three years before the release of the Samsung Galaxy S in 2010, which is largely responsible for the company's subsequent success.