Samsung Galaxy Z Fold 5 could feature dust resistance
3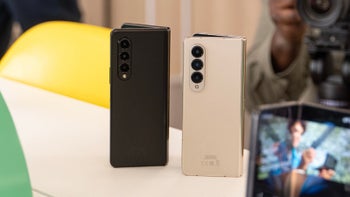 As exciting as foldables are, they have been plagued by one major problem ever since the technology's very inception. Because of Samsung's role in paving the way for the novel form factor, the foldable market (at least the part of it outside of China) remains largely a one-horse race.
By extension, this limits competition and leads to some degree of stagnation. Luckily, this will, in all likelihood, change in 2023, when many manufacturers will either make their debut on the foldable market, or release their foldable devices internationally. This will invariably push
Samsung
to step up its game and introduce some meaningful upgrades to the Galaxy Z lineup.
One new feature that could potentially come to the
Galaxy Z Flip 5
and
Galaxy Z Fold 5
is dust resistance. According to a
tweet
, subsequently covered by 9to5 Google in
a dedicated article
, the Korean tech giant "is considering adding dust proof certified", which is ostensibly possible because of the "new gap-less design".
While the tweet concerns only the Samsung Galaxy Z Fold 5, the same source has previously claimed that the Samsung Galaxy Z Flip 5 will also be getting the same new hinge design of its bigger brother. Hence, dust resistance could come to both models.
Nevertheless, the source also clarifies that they do not "expect much of this to become true on commercial units". While it is impossible to deduce what this means exactly, based on the wording, it seems that the Fold 5 and Flip 5 might not receive official IP ratings.
Samsung already brought water resistance to the Z lineup with the
Galaxy Z Fold 4
and
Galaxy Z Flip 4
, two of
the best foldable phones to buy
in 2023. Thus, this move seems like the next logical step. Durability has historically been the major pitfall of foldables and possibly the biggest obstacle in their way of becoming truly mainstream… barring the price of course.