The Samsung Galaxy Tab S7+ is official: The first 5G tablet with a 120Hz AMOLED display!
16
Samsung
has just unveiled its latest that aims to challenge the almighty Apple iPad family - the Galaxy Tab S7 and Tab S7+. Let's delve in deeper and see what's what.
Samsung Galaxy Tab S7+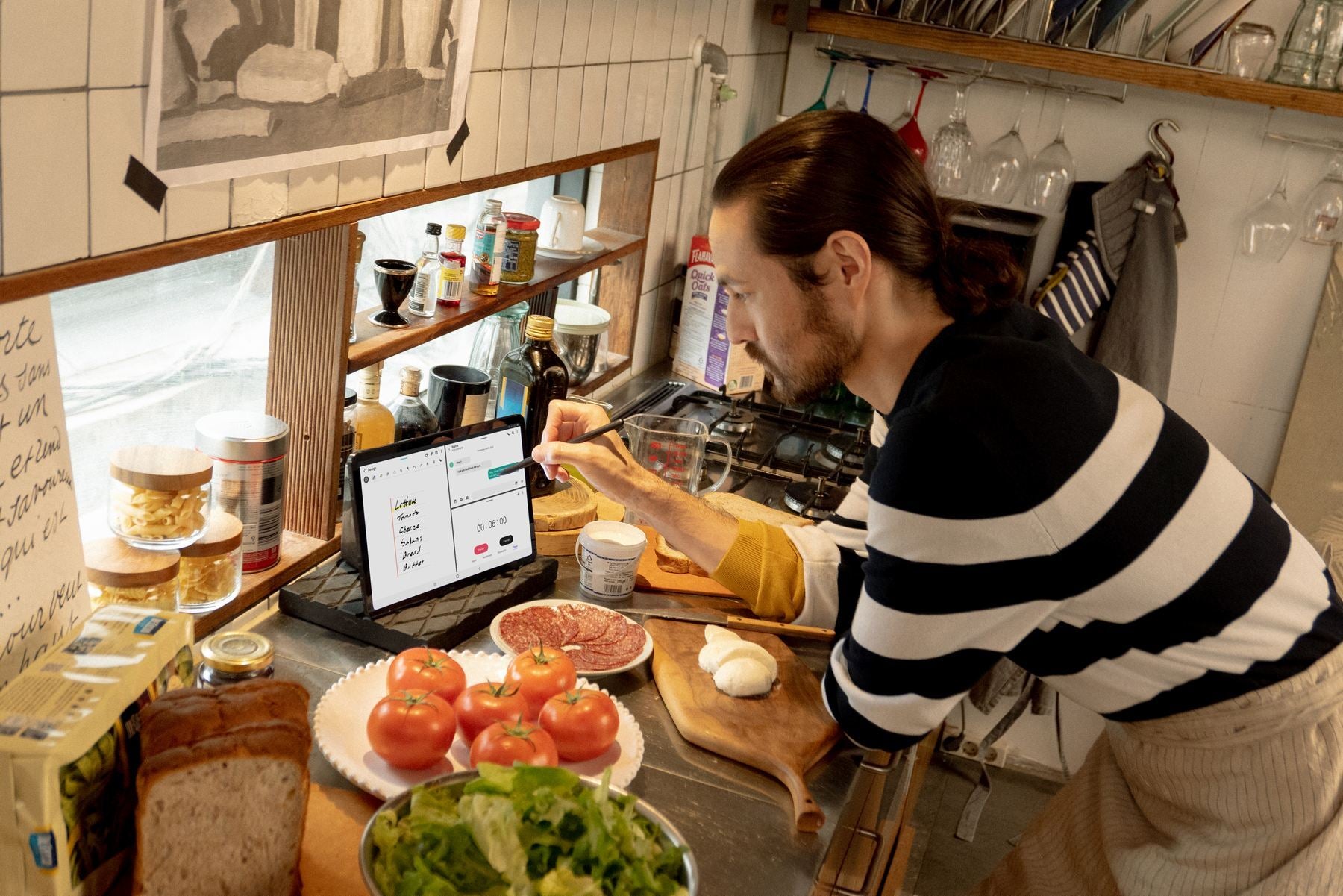 Arguably, the Galaxy Tab S7+ is the more intriguing slate among the two, as it's a true flagship device. Starting from the super-clean industrial design with lots of right angles and moving on to the frosted glass back, the Tab S7+ is a stunning device. There's a larger-than-life 12.4-inch AMOLED display up front, which also supports a super high refresh rate of 120Hz, similar to Samsung's
Galaxy S20 Ultra
and Note 20 Ultra series. This is the first AMOLED tablet with such a high-refresh rate, as the iPad Pro lineup also supports the same refresh rate but they come with LCD displays.
Things are getting even more intriguing under the hood as we have the Snapdragon 865 Plus processor keeping things ticking. There's either 6 or 8GB of RAM, depending on which storage option you go for. There's 5G support here as well, making it the second Samsung tablet to support the up and coming connectivity standard. A 10,090mAh battery keeps the lights on; 45W fast charging is supported out of the box.
Just like the previous entrants in the Tab series, the Tab S7+ comes with an S Pen out of the box. It has been redesigned with comfort in mind and also matches the 120Hz refresh rate of the display, hence has a lower latency. There are some quick new "Air Actions" on board.
Here are the specs at a glance:
| Samsung Galaxy Tab S7+ | Specs |
| --- | --- |
| Display | 12.4", 2800 x 1752, sAMOLED 120Hz |
| Processor | Qualcomm Snapdragon 865 Plus |
| Memory | 6GB RAM + 128GB storage / 8GB + 256GB storage, microSD card slot |
| Camera | 13MP main + 5MP ultra-wide, 8MP front-facing camera |
| Battery | 10,090mAh, 45W Super Fast charging |
| Biometrics | In-display fingerprint, Face recognition |
| Connectivity | 5G + LTE + Wi-Fi 6, Bluetooth 5 |
| Other features and functions | Bluetooth S Pen, DeX Mode, Android 10 with OneUI 2.5, Quad AKG speakers |
| Dimensions and weight | 285 x 185 x 5.7mm, 575gr |
| Colors | Mystic Black, Mystic Silver, Mystic Bronze |
Samsung Galaxy Tab S7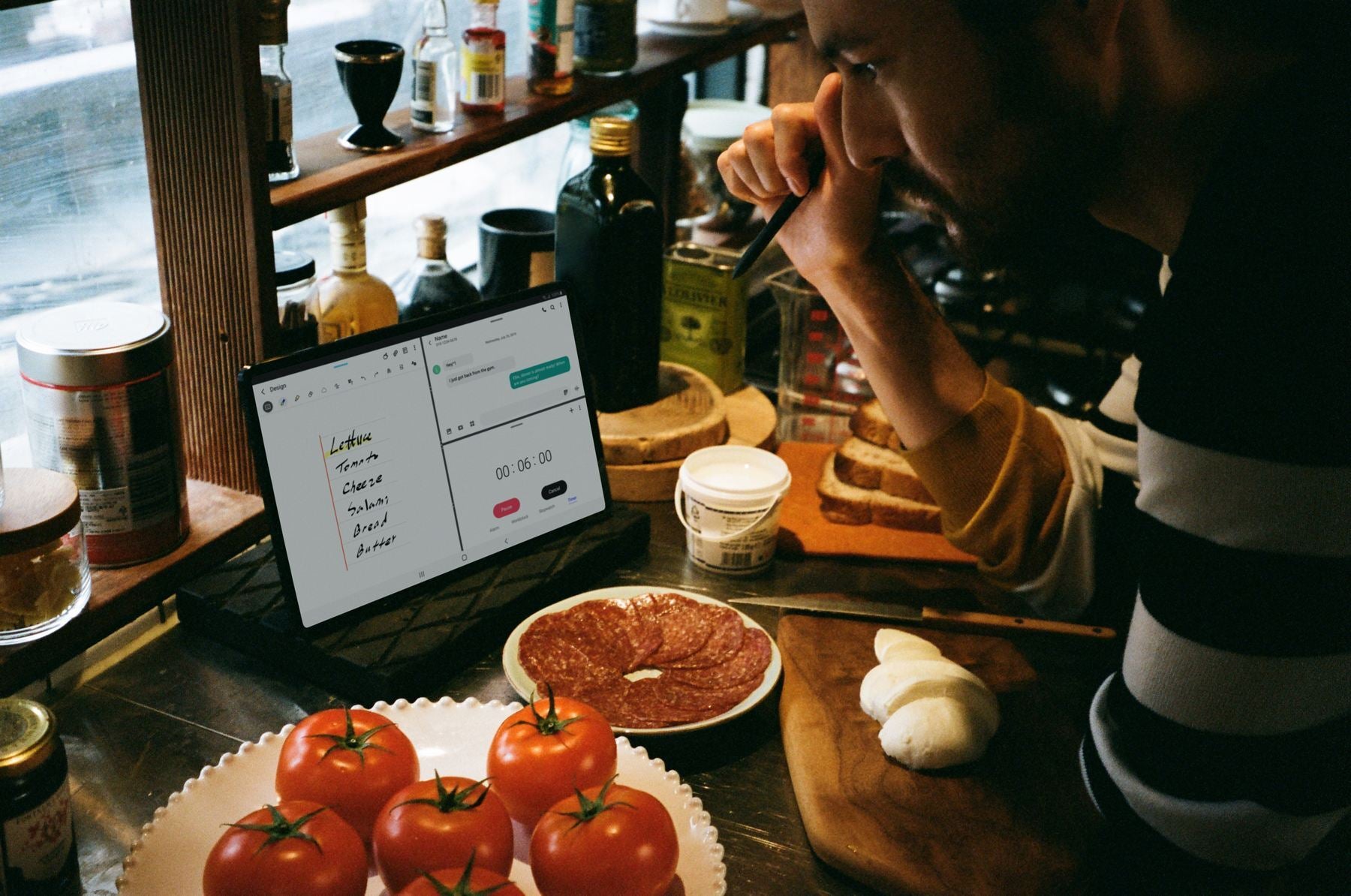 The Samsung Galaxy Tab S7 is the smaller tablet among the two. With a similar design yet a smaller 11" LCD display, it's a more compact tablet all things considered. With a 120Hz refresh rate, it offers the same smooth experience that can be experienced on the larger tablet. Rest assured that the 120Hz refresh rate is supported here too.
Unlike the Tab S7+, which comes with 5G and LTE support
| Samsung Galaxy Tab S7 | Specs |
| --- | --- |
| Display | 11", 2560 x 1600, TFT LCD, 120Hz |
| Processor | Qualcomm Snapdragon 865 Plus |
| Memory | 6GB RAM + 128GB storage / 8GB + 256GB storage, microSD card slot |
| Camera | 13MP main + 5MP ultra-wide, 8MP front-facing camera |
| Battery | 8,000mAh, 45W Super Fast charging |
| Biometrics | In-display fingerprint, Face recognition |
| Connectivity | 5G-only/LTE-only/Wi-Fi 6-only, Bluetooth 5 |
| Other features and functions | Bluetooth S Pen, DeX Mode, Android 10 with OneUI 2.5, Quad AKG speakers |
| Dimensions and weight | 253.8 x 165.3 x 6.3mm, 498/500/502gr |
| Colors | Mystic Black, Mystic Silver, Mystic Bronze |