Samsung Galaxy Tab S3: Design, specs, price, release date, and all you need to know
11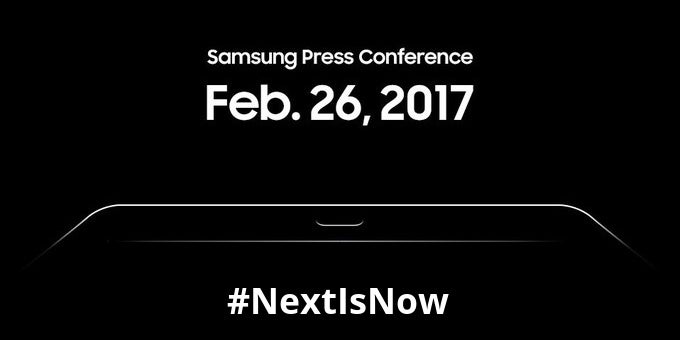 By now, it's almost certain that Samsung won't be unveiling its much-anticipated Galaxy S8 and S8 edge (Plus?) flagships at MWC 2017. Samsung has traditionally unveiled its annual flagship smartphones just a day or so before the trade show kicked off, but it seems that 2017 would be the exception to the rule.
This doesn't mean the tech giant won't be at the expo or wouldn't treat its fans to some new hardware, though. It's the invitation for Samsung's MWC 2017 keynote event that seemingly reveals the most. Aside from the place and the time of the event, it is a dead giveaway that Sammy is about to announce a relatively big device with a sloping edge-to-edge display.
The device in question is most definitely the third generation of Samsung's not-too-shabby Tab S tablet lineup, which has been neglected for a while, but it looks like Sammy is about to right that wrong. Here's everything we know about the expected Samsung Galaxy Tab S3!
Design
In the past, Samsung has usually unveiled two sizes of essentially one and the same device. First, there were the Tab S 8.4 and the Tab S 10.5, then came the Tab S2 8.0-inch and the Tab S2 9.7-inch tablets. If logic is anything to go by (and it usually is), Samsung will most likely give us two flavors of one and the same tablet once again. The smaller one would probably sport a display roughly 8 inches in diagonal, whereas leaks indicate that the larger one would likely flaunt a 9.6" or a 9.7" display.
UPDATE: A rather credible pair of pictures allegedly showing the Galaxy Tab S3 leaked just recently. They reveal a home button accompanied by two capacitive buttons, and most importantly, an S Pen accessory that might or might not fit inside the tablet. Here are those leaked images:
As far as design is concerned, we can only speculate what's about to come. True, schematics and renders have leaked, and while these clearly indicate that Samsung is not moving away from the standard tablet form factor, there is no indication whether the third-gen Tab S devices will be plastic-fantastic like their predecessors or they'll step things up with a more premium design language. We can't lie, we'd love to see this come with a more premium design. It will be great if Samsung's smartphone designs can be mated with the tablet lineup and adorn the upcoming slates with ample amounts of glass and metal on the outside. That'd be great, right?
Here are the renders based on the leaked schematics we mentioned. Weirdly, there doesn't seem to be a home button, which is in contrast with what we've heard about the device.
A fingerprint scanner is expected to grace the front of the Tab S3 slates. It will most definitely be embedded in the hardware home button that is a staple for all Samsung devices...
for now
. Additionally, the teaser hints that the tablet might come with a USB Type-C
Yet, there's another exciting rumor that might excite those who are still depressed over the Note 7's untimely market demise. It seems that Samsung's next tablet(s) might feature an S Pen Stylus. Still, it seems that users wouldn't be able to fit that one inside the tablet since it will allegedly come sans an S Pen cradle. The stylus would likely be available as a separate accessory that might or might not come bundled with the tablet. The more memorable of you probably remember that Samsung has a couple of tablets with S Pen styluses — the Galaxy Tab A 9.7", the Galaxy Tab 10.1", the Galaxy TabPro, and the Galaxy Note 10.1"
As a refresher, here's what the Tab S2 looked like.
Display
Probably the most compelling rumored aspect of Samsung's upcoming Tab S3 lineup is the hinted curved display. After two years of exclusivity on the Galaxy S lineup, it's high time this design feature debuted on Samsung's other device lineups. Depending on who you ask. curved screens could be the best thing since sliced bread or a deal-breaking design quirk, but we can't say we'd contemplate a slight design refresh as far as Samsung's tablets go.
As we said, we expect the Tab S3 to come in two flavors - an 8-inch and a 9.6-9.7-inch one. As per leaked specs, the larger one would boast a display resolution of 1536 x 2048 pixels. We'd speculate that the smaller one would also boast a similar resolution, which is what Samsung has done before. This works out a screen aspect ratio of 4:3, which is similar to the Tab S2 8.0-inch and Tab S2 9.6-inch. The displays would most definitely be of the Super AMOLED type, as is tradition.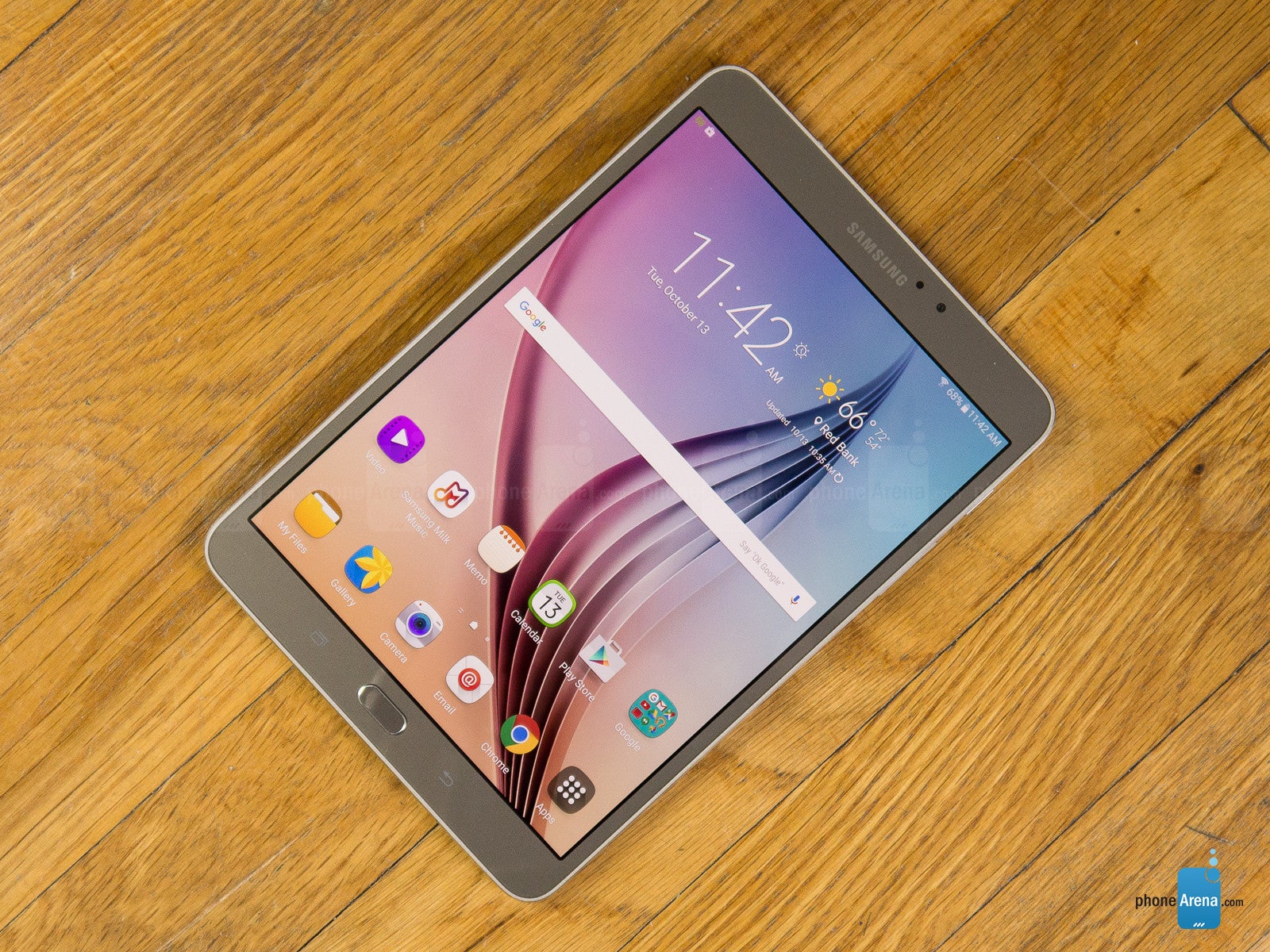 Samsung Galaxy Tab S2 8-inch
Hardware

We know a lot about the hardware that would be inside Samsung's next tablet, or at least we think we know a lot about that. Leaked specs indicate that a Snapdragon 820 chipset would be making those new slates click and tick. It will be paired with 4GB of RAM; users will have either 32 or 128GB of storage at their disposal, depending on which version they pick. That hardware combo is essentially similar to what's inside either the Galaxy S7 or the Galaxy S7 edge, so performance should be excellent. Pair that with a large tablet-grade battery at the back, and you'll probably get a neat powerhouse.
We've also heard some gossip about a Galaxy Tab S3 version powered by Samsung's own Exynos 7420 chipset. The majority of leaks indicate that a Snapdragon processor will be used in the slate, so we are taking that one with lots of salt. We doubt that Samsung will use different chipsets for the different markets. This is something that its flagship lineup is usually subjected to — US-bound Galaxies usually arrive with a Qualcomm Snapdragon chip, whereas the international ones sport Samsung's own Exynos one.
To put things in perspective, here's what some of the more important specs of the Tab S2 9.7-inch looked like:
Software and features
If Android Nougat's what you're willing to read in the following paragraph, lucky you! Indeed, it seems that Samsung's upcoming devices will come with Nougat right out of the box, which is great. We hope it's the very same interface that recently landed on the Galaxy S7 and breathed new life into the aging Marshmallow firmware.
No info on any other software features yet, but we'd speculate that if Samsung really puts a curved display on the Tab S3, it would most likely throw in the same Edge UX features that were available on the Galaxy S7 edge. In case you need a memory refresh, the S7 edge had the so-called 'edge panels', which acted as shortcuts to various device-wide functions, apps, and even information feeds.
By the way, we recently made an article detailing the more notable differences between the Nougat and Marshmallow builds on the Samsung Galaxy S7. You can check it out right below.
Price and release date

So, Samsung is about to announce at least one tablet at MWC 2016, on February 26, but when are these hitting the shelves? Sadly, we have no idea, but we suppose sometime in March at the earliest is a safe bet. Rest assured that we'd give you heads-up if we stumble upon some additional info on that topic before February 26 swings by.
And pricing? We are once again guesstimating due to the lack of info, but we'd speculate that Sammy's next tablets will be priced similarly to their predecessors. As a reminder, the Wi-Fi-only Galaxy Tab S2 8.0-inch cost $399.99, whereas the larger one started at $499.99. We suppose that the third-gen products will meet or exceed that starting price point, but it remains to be seen if this will be the case indeed.