Samsung Galaxy Tab 2 (7.0) coming April 22nd, Samsung Galaxy Tab 2 (10.1) on May 13th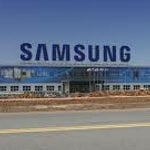 The last time we heard about a possible U.S. launch date for the Samsung Galaxy Tab 2 (7.0) and the Samsung Galaxy Tab 2 (10.1), it was expected that
the pair would launch some time this month
. But now the Korean based manufacturer has revealed that the smaller of the two, the Samsung Galaxy Tab 2 (7.0), with its 7 inch screen,
will be rolled out in the States on April 22nd
. The 7 inch Galaxy Tab 2 variant will cost $250 and pre-orders will be
accepted starting April 12th
. The price is about half that of the Samsung Galaxy
Tab 7
.0 Plus, but is still about $50 higher than the Amazon Kindle Fire. The latter is expected to
have a sequel available next month
.
will launch on May 13th
and will cost $50 less than the first-gen model at $450 for 16GB. Pre-orders will start May 4th. Both the 7 inch and 10.1 inch models will be equipped with a dual-core 1GHz processor, a 3MP camera on back and a front-facing VGA shooter. Android 4.0 will be running the show on both tablets. The two sequel models will be able to function as wireless infrared remote control devices thanks to the Smart Remote Android app by Peel.
FEATURED VIDEO
While the Samsung Galaxy Tab series was one of the first Android competitors to the Apple iPad, the latter remains the top selling tablet
despite recent talk of a slowdown in sales
. Even in Samsung's own backyard in Korea, the iPad is said to have a market share of between 70% and 80%. Samsung has decided to cut back with the features on the sequels in order to better
compete on price with Apple's third-generation tablet and still offer better performance than the Amazon Kindle Fire
.
Also being released in the U.S.by Samsung on May 13th is its
Apple iPod competitor, the Samsung Galaxy Player 4.2
. This device, which will cost $199.99 and require no monthly data plan, will be powered by a single-core processor. It will be equipped with 8GB of storage, a 2MP rear camera, FM radio and GPS.
source:
Electronista