Here's what the Samsung Galaxy S9 might look like next to the Galaxy S8
49
Earlier today, we saw what seem to be the
first legit renders
showing the upcoming
Samsung Galaxy S9
and
Galaxy S9+
. We're saying that these might be legit because they originate from Evan Blass (aka @evleaks), who almost always provides correct details when it comes to unannounced smartphones. At the same time, we can't be fully certain of the renders' accuracy. Nevertheless, assuming that these really show the Galaxy S9 and S9+, it appears that the two handsets have thicker side bezels when compared to the
S8
and
S8+
of last year.
In our
comments section
(and in plenty of other places around the web), folks have gone a bit bonkers about the fact that the new S9 and S9+ renders reveal bezels that are thicker than they'd expected. Some people believe that, because of this, the renders are "fake". But we don't think this is a good reason to dismiss the renders, and here's why: most of Samsung's official Galaxy S8 images show some sort of glow covering the phone's curved edges. This gives the impression that the left and right bezels are a tad thinner than they actually are. Just look here: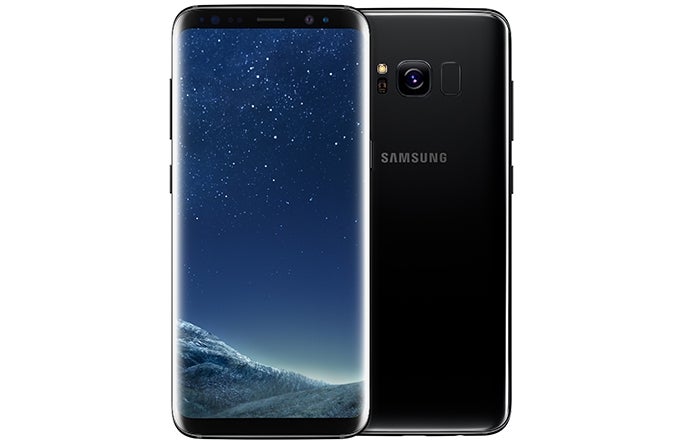 Now, below, we've placed the Galaxy S9 render revealed today alongside an official Galaxy S8 image that
doesn't
show the glow effect mentioned above. While this comparison of ours may not be 100% to scale, it should provide a relatively accurate look at how the Galaxy S9 (left) would appear next to the S8 (right):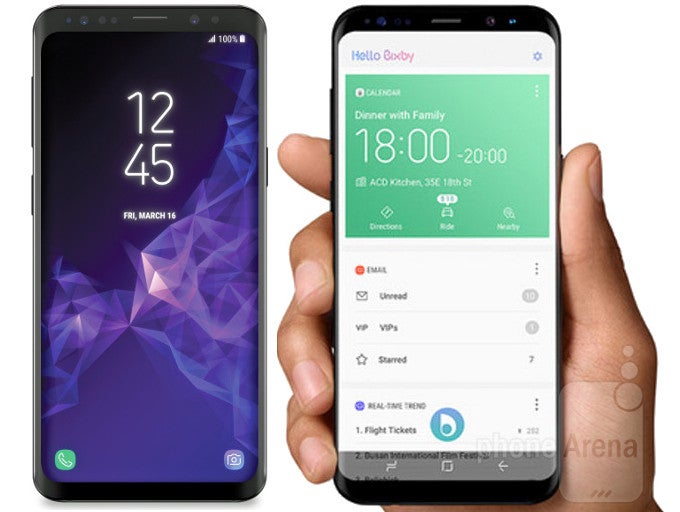 It does seem that the Galaxy S9 has thicker side bezels, but not by much. Samsung may have adopted this slightly modified design in order to improve the new smartphone's durability, or for who knows what other reasons - if they exist, these reasons could be unveiled once the Galaxy S9 series is officially announced
on February 25
. That's also when we'll find out if Evan Blass' renders are accurate or not. Stay tuned!