Samsung Galaxy S9 and S9+ battery test results are out
35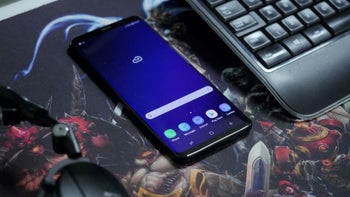 Our in-depth
Samsung Galaxy S9 and S9+ review
is out and the verdict is in: the S9 series are great phones, but they are all about minor improvements over the S8 rather than any radical changes.
Out of all the new features, though, we wanted to take a separate look at one key element of the S9 experience: battery life. Is it any better than on the
Galaxy S8
or Note 8 series? And how does it compare to other flagship phones in 2018?
We've been using the two new Galaxy S9s for more than a week now and our real-life impressions about battery life are that you still need to go to the charger every night. Yes, the S9 will last a long day on a single charge, but they will not last a full two days for those who use their phones a lot.
Battery life test results
In order to confirm these impressions, we also ran out proprietary battery test on the new S9 family. For this test, we set all phones at the same brightness level to equal the playing field. Here are the results that we got:
Battery life

(hours)

Higher is better

Samsung Galaxy S9

7h 23 min

(Average)

Samsung Galaxy S8

8h 22 min

(Average)

Samsung Galaxy S9+

8h 5 min

(Average)

Samsung Galaxy S8+

8h

(Average)

Samsung Galaxy Note8

7h 50 min

(Average)

Apple iPhone X

8h 41 min

(Good)

Apple iPhone 8 Plus

10h 35 min

(Excellent)

Apple iPhone 8

8h 37 min

(Good)

LG V30

9h 34 min

(Good)

Google Pixel 2

8h 40 min

(Good)

Google Pixel 2 XL

8h 57 min

(Good)

OnePlus 5T

8h 51 min

(Good)

Huawei Mate 10 Pro

12h 5 min

(Excellent)
As you can see, there is actually a decline in the battery score when you compare the S9 series to the S8. We can attribute this to the more powerful chip on the S9 series that draws more power, but relies on the same 10nm manufacturing technology. For all else, the
Galaxy S9
has a 3,000mAh battery, same as on the S8, and the S9+ has a 3,500mAh cell, the same capacity as on the S8+. Samsung's official battery numbers
speak of an unchanged battery performance
, in case you were curious.
But how does the S9 series compare to the other top-tier phones? Not all that great actually. Its score was actually the lowest of them all, and often by a big margin, so keep that in mind when you consider buying the newest Galaxy.
Time to recharge
There is one other important aspect of the battery experience and that is charging times. The new S9 and S9+ both support Samsung's Fast Adaptive Charge and come with a fast charger in the box. Last year's models also supported the same functionality.
We also tested the time it took for the phones to get from 0 to 100% charge using the charger in the box, and we found no change. Both the S9 series and the S8 series top up in around 1 hour and 40 minutes, give or take a few minutes.
Charging time

(minutes)

Lower is better
Also, both the S9 and S8 series support
wireless charging
.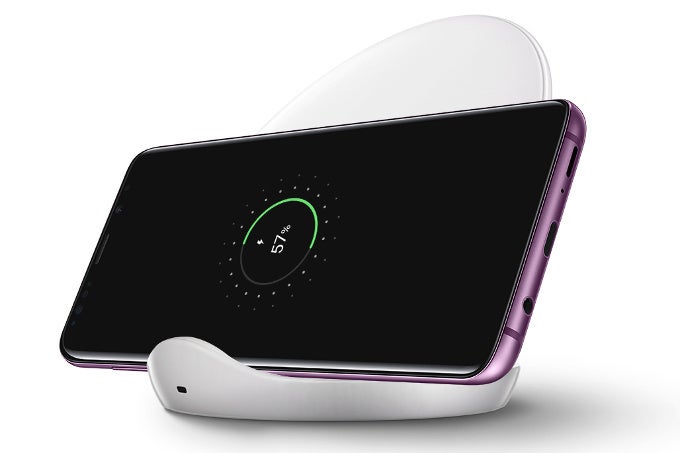 You don't get a wireless charging pad in the box, but Samsung sells chargers separately, and they look awesome, support fast wireless charging, and allow you to have your phone in an upright position, so they double as a dock as well.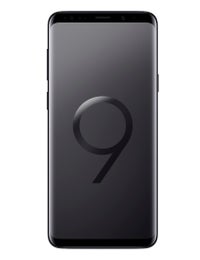 Display

6.2 inches 2960 x 1440 pixels

Camera

12 MP (Dual camera) 8 MP front

Hardware

Qualcomm Snapdragon 845 6GB RAM

Storage

64GB, microSDXC

Battery

3500 mAh

OS

Android 10 Samsung One UI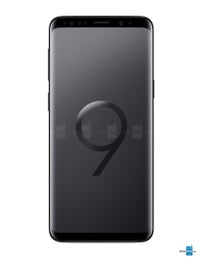 Display

5.8 inches 2960 x 1440 pixels

Camera

12 MP (Single camera) 8 MP front

Hardware

Qualcomm Snapdragon 845 4GB RAM

Storage

64GB, microSDXC

Battery

3000 mAh

OS

Android 10 Samsung One UI