Here is how to disable Bixby on the Galaxy S9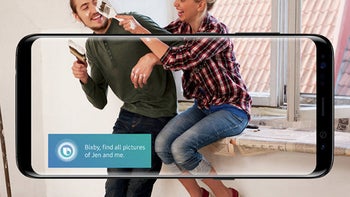 Bixby is Samsung's take on a smart assistant has access to in-depth phone features and settings that other assistants do not have, but it still needs a lot of work in terms of voice recognition and knowledge. Those shortcomings become apparent when you try using Bixby alongside the fast, knowledgeable and overall excellent
Google Assistant
, the ubiquitous Alexa on Amazon Echo products and even Apple's Siri.
Yet still, Samsung insists on having a dedicated Bixby button on the S9 series. It's in the same spot as on the S8, the left side, below the volume buttons. And you still cannot change it to any other function.
But here is one thing that you can do if you keep on accidentally pressing that button: disable it.
So here is how to do this:
1.
First, swipe right on the home screen to go into the Bixby Home panel. Here, tap on the Settings gear icon. Make sure the Bixby key toggle is turned off.
2.
Next, tap on the three-dot menu button and select 'Settings'. Here, under the 'Voice' section, make sure that the Bixby Voice option is also disabled.
And you're done! Happy using a Bixby-less
Galaxy S9
!