Samsung Galaxy S9, S9+ tipped to boast a 3MP iris scanner for improved iris recognition
16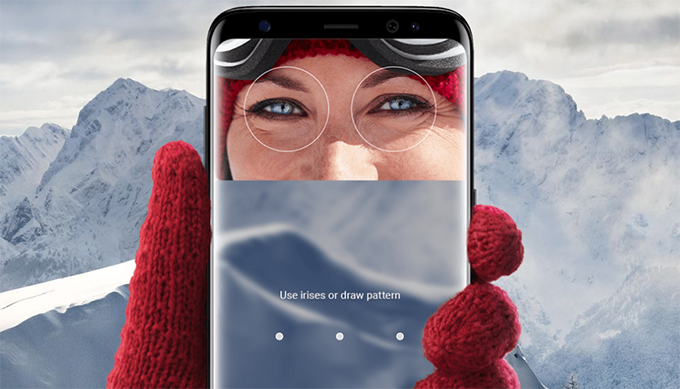 It's December already, which means that we are mere months away from the anticipated announcement of Samsung's next big things, the
Galaxy S9
and the
Galaxy S9+
, so it's quite normal to hear more and more about what these might have in store for us.
The latest rumor circulating about the duo comes straight from Samsung's home turf and claims that the Galaxy S9 and S9+ will feature iris scanners with increased resolution which would both increase the sensors' recognition rate and shorten the time needed for a successful scan and greatly increase the success rate in certain scenarios. The dedicated iris scanner camera sensor will allegedly bumped up to 3MP, an important improvement over the 2MP unit found on either the Galaxy S8, S8+, and the Note 8.
"The iris camera lens will be improved to 3 megapixels from 2 megapixels of Galaxy S8 and Galaxy Note 8 to capture clearer images. The scanner will better recognize users' irises even when they wear eyeglasses, move their eyeballs or are in a too dark or too light environment,"
insiders familiar with the matter told Korea Herald.
Aside from solely bumping the resolution, Samsung is also tipped for developing new software to go along with the better hardware and further improve the iris recognition rate. Overall, the new iris scanners on the Galaxy S9 and S9+ are expected to shorten the scan rate well below 1 second - still not as fast as a fingerprint scanner, but Samsung will definitely be poised to further perfect its biometric security feature.