Deal: Samsung Galaxy S9, S9+ and Note 8 are $300 off (Verizon, AT&T, Sprint)
1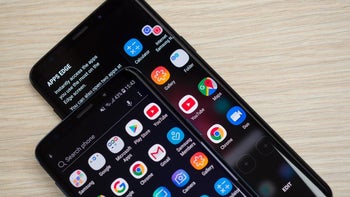 Want to buy a
Samsung Galaxy S9
,
S9+
or
Note 8
at the lowest price possible? Best Buy currently lets you do that, as long as you do not mind purchasing and activating your new smartphone with a monthly installment plan on Verizon, AT&T, or Sprint (unlocked models aren't included here, sorry).
Best Buy allows you to save $300 on any of the three Samsung handsets mentioned above, no trade-in required. However, savings are not instant, instead being reflected in reduced monthly payments over the life of the device. After 24 months (or 30 months on AT&T Next), you will end up paying around $650 for a Galaxy Note 8, around $490 for a Galaxy S9, and around $600 for a Galaxy S9+.

It looks like this deal does not require a new line of service, but you will have to stay with Verizon, AT&T, or Sprint for 24 (or 30) months. If you have no problem with that, you'll find all the necessary details on Best Buy's latest Samsung Galaxy offer at the source link below. Alternatively, you could visit a Best Buy store near you and ask about this.