Samsung's Metal 12 is a magnesium alloy that could be used in the Galaxy S9, S9+
42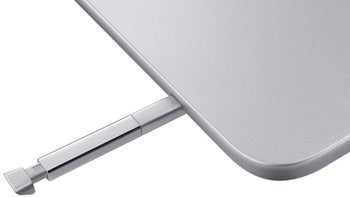 At this point, everything even remotely related to the upcoming Galaxy S9 and S9+ gets scrutinized and carefully inspected by the blogosphere and Samsung's devoted fans especially, giving us an excellent overall understanding what the first major flagship of 2018 will be like. Even the smallest tidbits of info that could give any further knowledge about the Galaxies can't seem to evade the all-seeing eyes. And now, we even know what metal alloy the Galaxy S9 and S9+ could potentially be made of...
Samsung has just filed in a trademark with the (European Union Intellectual Property Office) for Metal 12, which is apparently a new lightweight and durable magnesium-aluminum alloy developed by Samsung itself and already used as the main material on its recent Notebook 9 (2018) laptop. This latest trademark application hints that this new alloy would most certainly be used in other Samsung devices, which, of course, on its own implies that the Galaxy S9/S9+ and likely wearables like the Gear S4.
What are the benefits of magnesium versus aluminum alloys though? Although the difference in such overall-light devices like smartphones wouldn't be that much glaring, magnesium is lighter than aluminum and stronger per unit volume at the some time. Those two extraordinary properties of magnesium, the twelfth element in the periodic table (hence Metal 12), have dubbed it "the metal of the future", and it's easy to see why.
As
SamMobile
points out, Samsung has definitely toyed with magnesium alloys before, reportedly having developed a magnesium Galaxy S7 prototype a few years ago. This did not came to fruition, but it seems like 2018 could be it for Samsung's magnesium dreams. Of course, merely filing for a trademark and having a laptop with the alloy in the works doesn't explicitly mean the Galaxy S9/S9+ and even the Note 9 would definitely be made of the material, but it is a possibility that shouldn't be ruled out at all.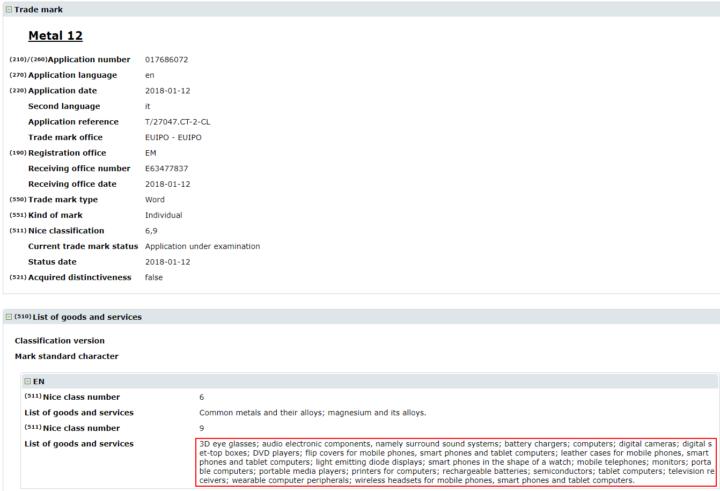 Samsung's Metal 12 trademark"&nbsp