Are the Samsung Galaxy S8 and S8+ easy to repair? iFixit has the answer
35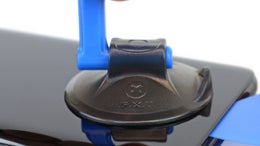 The
Samsung Galaxy S8
and
S8+
are officially launching on April 21, but they're
already shipping
to some lucky customers. We ourselves got our hands on the two smartphones, so you can go ahead and read our
Galaxy S8 review
and
Galaxy S8+ review
. But, if you want to see what's inside the Galaxy S8 series, there's no better place to check out than iFixit.
Tearing down both the Galaxy S8 and Galaxy S8+, iFixit unsurprisingly discovered that the handsets are pretty much the same on the inside - just as they are on the outside - although the S8+ includes a significantly larger battery.
iFixit notes that the glass-on-glass construction (paired with strong adhesives) makes the Galaxy S8 quite hard to open up. And, while various components can be replaced independently, the battery is definitely not easy to take out, and the front glass is nearly impossible to replace without damaging the curved display. Overall, both the Galaxy S8 and S8+ are getting repairability scores of just 4 out of 10. For those keeping track, that's comparable with the repairability scores that last year's Galaxy Note 7 and Galaxy S7 edge received (4 and 3, respectively). In other words, if you need to fix your Galaxy S8 / S8+, you shouldn't try to do it at home, as it's not an easy thing to do.
For a thorough look at the innards of Samsung's latest flagship smartphones, visit iFixit's website via the source links below.
source: iFixit (
Galaxy S8
,
Galaxy S8+
)