Rumor: Samsung Galaxy S8 to have a Microsoft Continuum-like feature
40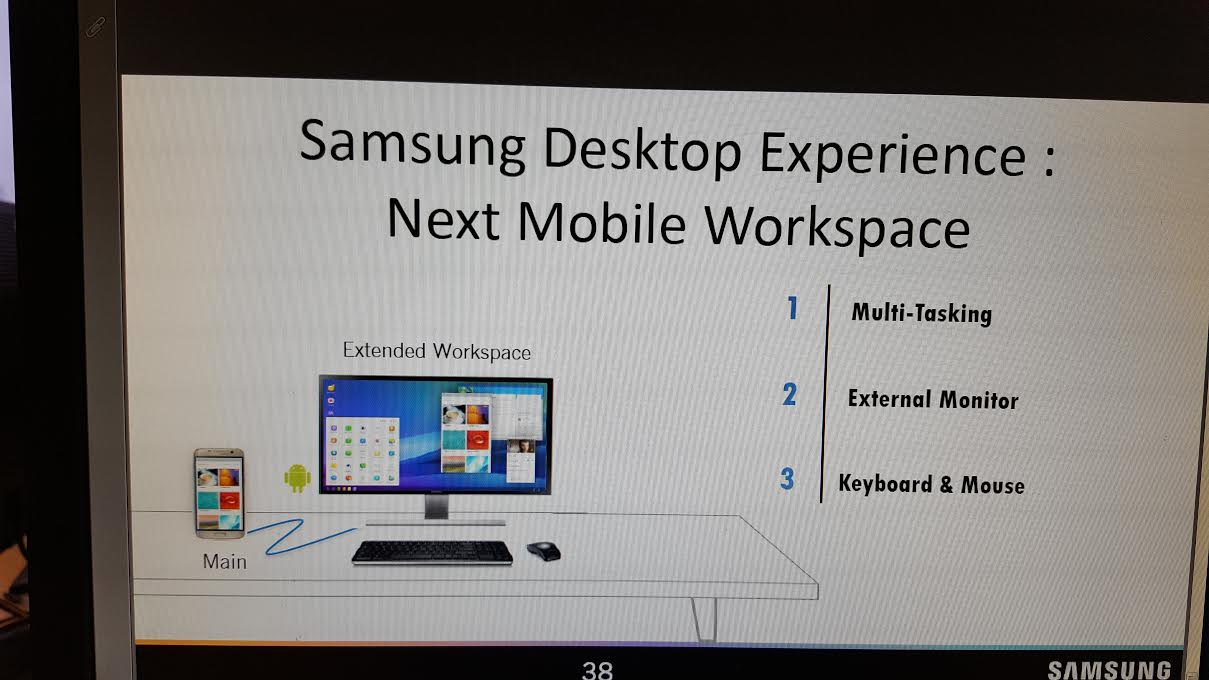 Samsung might not be willing to share anything related to the
Galaxy S8
before April
, but, as it often happens, rumors about the company's upcoming flagship smartphone have been running wild for quite some time.
The latest rumor has it that the Galaxy S8 could include a feature resembling
Microsoft's Continuum
. According to a leaked slide that reportedly originates from a Galaxy S8 presentation - see above - Samsung is working on a so called "Desktop Experience" for the new smartphone. Apparently, you'll be able to connect your Galaxy S8 to an external monitor, plus wireless keyboards and mice, in order to use the phone like a proper PC - that's because multi-tasking and many other things simply work better on a large display.
If this Desktop Experience is indeed a real upcoming feature of the S8, Samsung must have enhanced the phone's UI in order to provide a meaningful experience once the device is connected to a monitor. Mind you, the handset seen in the Desktop Experience slide is almost certainly not a Galaxy S8.
Even if the Desktop Experience won't make it to the final list of Galaxy S8 features, the smartphone is expected to bring many significant novelties. To find out all about them, check out our
Samsung Galaxy S8 rumor review
.