Samsung Galaxy S8 Active price and release date predictions
6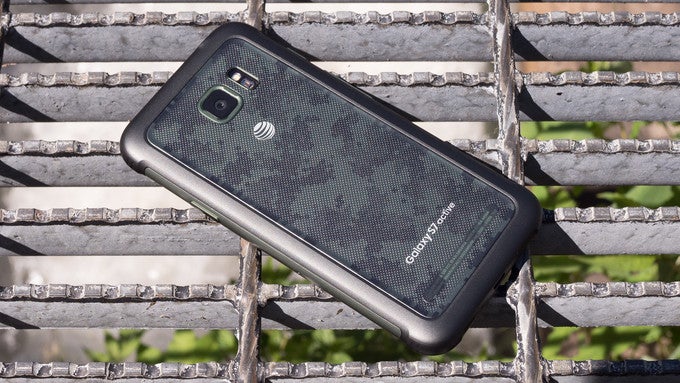 We've already talked about the
Galaxy S8 Active
, a rumored and anticipated handset that's most definitely coming pretty soon. As the name suggests, the
Galaxy S8
Active will be a rugged, more durable variation of the flashy Galaxy S8. We largely expect it to drop the glass at the rear for a more rugged material that wouldn't break if you accidentally drop the phone on a hard surface. Furthermore, the curved display at the front of the Galaxy S8, albeit neat and cool, will be substituted for a flat variation that won't be as susceptible to breakage due to accidental drops. A larger battery, as well as a slightly thicker body, are expected to make an appearance on the S8 Active. Finally, this handset is largely expected to once again be an AT&T-exclusive.
You can learn more about the Galaxy S8 active in our
dedicated rumor review right here
.
So far, so good, but when will this one launch, and more importantly, how much is it going to cost? Let's look back and make an educated guess.
Last year, the
Galaxy S7
Active got announced on June 6, just in time for the summer season. As we are already mid-July, it's pretty normal to feel that the S8 Active is a bit "behind schedule". Therefore, we largely expect it to arrive any time now. Yes, don't roll your eyes, because our guess is as good as yours - last year's Galaxy S7 Active arrived without much fanfare and without much teasing, so the S8 Active will probably continue this pattern. Your best bet is to frequent AT&T's website as well as the numerous media outlets that will cover that launch. Needless to say, we will let you know that the S8 Active is out as soon as it arrives.
Pricing and availability
When it comes to pricing, it's definitely safe to say that the Galaxy S8 Active will come with a hefty price tag attached to it. It will most likely cost anywhere between $699 to $749 at launch, though we suppose AT&T will throw in a couple of more stomachable lease plans. That's similar to what the Galaxy S8 cost initially, and with the S8 Active poised to deliver the same general package with a bunch of improvements. So, there you have it.