Samsung Galaxy S7 is beating early Galaxy S6 sales; estimated 10 million sold
36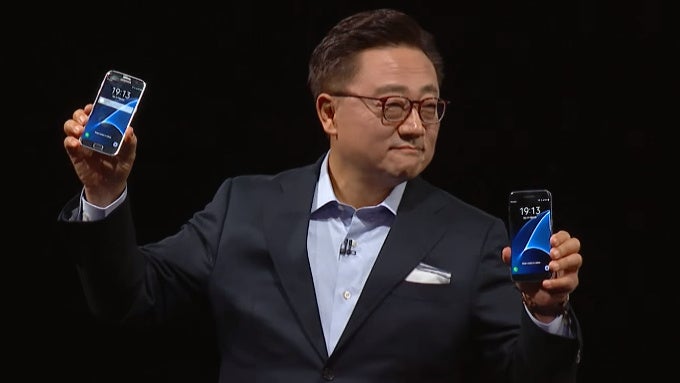 Manufacturers of high-end, flagship level smartphones have the annual task of making each new handset better than the last. For the likes of Apple and Samsung, whose top devices have consistently performed and sold well, this can be more difficult than it sounds. The
Samsung Galaxy S6
, for example, was
among the cream of last year's crop
, and thus very difficult for the Korean firm to best. However, Sammy has outdone itself once more with the
Galaxy S7
and
S7 edge
, and the early sales figures underline the notion that the company's latest are indeed its greatest.
According to
Counterpoint Research,
Samsung has managed to sell 20 percent more Galaxy S7 and S7 edge units during the first month compared with the S6 duo. Though mostly unchanged from the outside, Samsung has focused heavily on refinement with the S7 range, and it appears to be paying dividends.
Along with the faster processor and improved camera, the rear shooter no longer sticks out like a sore thumb. Like older flagship models (but not the S6), the S7 is also waterproof. The return of the microSD slot, which was omitted from the S6 line much to the dismay of many users, can't have hurt either.
Counterpoint's in-depth findings take 40 different market sales stats into consideration. Though sales in the company's native Korea don't seem to have improved over last year's figures, some areas have seen as much as a 50 percent bump compared with the first-month S6 numbers. In all, it is estimated that Samsung has hitherto sold 10 million Galaxy S7 and S7 edge units.
Though it's becoming increasingly difficult for companies to make a name for themselves in the upper echelons of the smartphone market, the Big Two continue to thrive. Even at a time of one-year life cycles, when it's seemingly becoming trickier for OEMs to innovate, Samsung has apparently found a way to attract more buyers.
The likes of LG, HTC and Sony seem evermore at the fringe of proceedings, and the 20 percent sales increase of the S7 duo could well have put paid to any hopes these firms may have had of denting the Samsung gravy train in the Android space.
The
LG's modular G5
has just arrived, while the
HTC 10
is
about to drop next week
. But with some 10 million flagship Android fans having pledged their allegiances to Samsung, it may already be too late for either to mount a serious challenge in 2016.