Samsung Galaxy S7 beats the LG G5 by a mile in our blind camera comparison
99+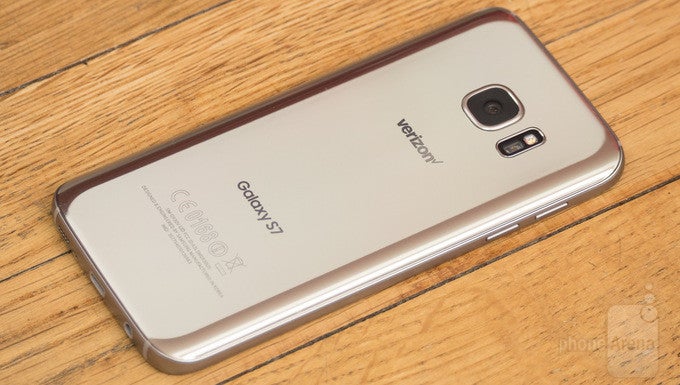 What's the smartphone with the best camera? – this is one of many questions we get asked all the time, and also one of the questions we can't give a definite answer to. Some cameras we applaud for their image quality, others excel when it comes to ease of use, and then there are the cameras that give you total manual control over the image, making you feel like a pro photographer.
Our readers, however, seem to favor the Galaxy S7's images quite a lot. Or at least that's the conclusion we can make looking at the results from last week's camera comparison, where we put the
Galaxy S7
vs
LG G5
head to head.
Six were the scenes we invited you to vote on, not knowing which phone took which photo. Once all votes were in, it became clear that five of the scenes were won by Samsung's flagship phone. The Galaxy S7 collected a total of 19,870 votes, which made it a clear winner in this blind comparison. Only the last scene – the one testing the cameras' low-light capabilities – was where the LG G5 scored a point.
Yet despite the results from this blind camera comparison, we'd still say that the LG G5 and Galaxy S7 are in the same category when it comes to camera performance. Perhaps the LG G5 will shine in our next camera test? We'll give it another chance soon. Until then, here's another look at the pairs of images and at the votes our readers cast.
Scene 1: Relax room
< LG G5 (Photo A)
Galaxy S7 (Photo B) >
Scene 2: Burning rubber
< LG G5 (Photo C)
Galaxy S7 (Photo D) >

Scene 3: Stellaria Holostea
< Galaxy S7 (Photo E)
LG G5 (Photo F) >
Scene 4: Red Tulips
< Galaxy S7 (Photo G)
LG G5 (Photo H) >
Scene 5: Office hours
< LG G5 (Photo I)
Galaxy S7 (Photo J) >
Scene 6: Toys in the dark
< LG G5 (Photo K)
Galaxy S7 (Photo L) >
The gallery below contains the original, uncompressed images we used in this comparison, in case you're curious to look at them. They might take a while to load, though, so be patient.