Samsung Galaxy S7 and Galaxy S7 edge support Quick Charge 2.0 instead of Quick Charge 3.0
54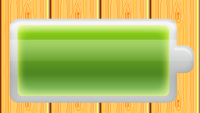 With the Snapdragon 820 SoC powering the
Samsung Galaxy S7
and
Samsung Galaxy S7 edge
in the U.S. and in China, those handsets could easily support Quick Charge 3.0, the latest version of the chipmaker's quick battery charging technology. After all, Quick Charge 3.0 will be found on the
LG G5
which also will be carrying the Snapdragon 820 chipset. However, all of the other models of the Galaxy S7 and Galaxy S7 edge are driven by Sammy's own Exynos 8890 SoC, which does not support Quick Charge.
To keep a balance between the Snapdragon 820 chipset powered models, and those featuring the Exynos 8890 SoC, Samsung decided that all of its new Galaxy S7 and Galaxy S7 edge phones would charge at the same speed as Quick Charge 2.0, regardless of which chipset is under the hood. That will still provide pretty fast charging times for each handset. And if you use the Fast Charge Qi Wireless charger, you will be refreshing your juicer at a faster rate than most.
Quick Charge 2.0 charges 75% faster than non Quick Charge handsets. In just 30-minutes, the 3900mAh battery on the
Motorola DROID Turbo
can be charged up to 60%. Quick Charge 3.0 charges up to 4 times faster. After 30 minutes using this feature, a 2750mAh battery went from 0% to 80% A non Quick Charge phone added just 12% over that same time period.
No one wants to wait hours for the battery on their smartphone to charge. Qualcomm's Quick Charge helps you get to your next destination on time, and with plenty of battery life.
source:
AndroidCentral